05/11 Special Workshops, Hip Hop Class con Batalla
About event
Domenica 5 Novembre
Special Workshops | Hip Hop Class con BATALLA
Abbiamo il piacere di ospitare un ballerino della New Generation, davvero talentuoso.
Uno stile incredibile ma soprattutto della Hip Hop Dance veramente fresh.
In collaborazione con l'I.M. 2017 di Torino dove sarà uno dei giudici di questa edizione.
PROGRAMMA
16:00-17:30 HIP HOP CLASS
Posti Limitati | Prenotazione Obbligatoria
Per partecipare è necessario inviare una mail a info@streetdanceschool.net con indicato NOME, COGNOME, CELLULARE.
PRICE:
1 Lez. 20€
Nel caso di un numero elevato di richieste di partecipazione al workshop, l'organizzazione si riserva di modificare il programma in modo da consentire l'aggiunta di un'altra classe, naturalmente se le richieste sono sufficienti a organizzarne due.. diversamente raggiunto il limite iscrizioni, non saranno più accettate.
INFO: www.streetdanceschool.net | info@streetdanceschool.net | 3461708636
LOCATION
StreetDance School
presso Flamboyan Club asd
Centro Arte Danza e Movimento
Corso XX Settembre, 55, Busto Arsizio (VA)
INSIDE Dance Festival | 21 АПРЕЛЯ 2018 МОСКВА
21 April 1807:00
ДВИГАЙ ФЛЭЙВУ! Отбор на MARVELOUS BATTLE 6
21 April 1814:00
LeTa DANCE COURSE: 1+1/improvisation & technique
21 April 1815:00
BREAK OUT 3vs3
28 April 1807:00
28 АПРЕЛЯ — Family Battle 2018 —
28 April 1809:00
Падение вверх2/Антон и Карл/ Хаус и Контемпорари
28 April 1811:00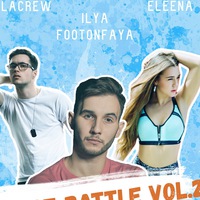 RED HOT BATTLE | 29 АПРЕЛЯ ТЮМЕНЬ
29 April 1805:00
AFRO BOOM VOL.5 *ANNIVERSARY*
29 April 1806:00
Детский фестиваль ″Танцуй пока молодой 5″
29 April 1808:00
Мастер классы NASTYA MADSTATE/ANDREY STYLEZ
29 April 1815:00
29.04 – 2 WORKSHOPS by IRINA SNCH
29 April 1815:00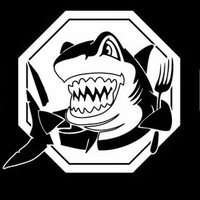 ″МЯСОРУБКА БАТЛ″
02 May 1808:00
View more events
Danceproject.info - a non-profit product, and it is thanks to the advertising we support and develop our services.

We would be grateful if you disable AdBlock on our website.

Thank you.