09/09 LORDS OF THE GROOVE
10:30, 09 September 17
About event
9 сентября состоится самое зрелищное событие в мире танцевальной культуры LORDS OF THE GROOVE, посвящённое Дню Рождения города.
Организаторы мероприятия Jump Evolution соберут лучших танцоров страны, чтобы столкнуть их в битве за респект. И не только за него! Общий призовой фонд составит 120 000 рублей!
Открытая Площадка расположится прямо на Театральном проезде.
В 14:00 начнётся баттл HIP-HOP 1х1. Призовой фонд - 40 000 рублей. В качестве судьи приглашен титан российской танцевальной хип-хоп культуры - Евгений Барышев.
Участие бесплатное для всех желающих.
Регистрация на баттл открывается в 13:30.
Предварительная регистрация обязательна:
https://vk.com/topic-153038572_36131093
Но самое интересное ждёт вас вечером. В 18:00 начнётся ALL STYLES BATTLE. Среди приглашённых участников сильнейшие танцоры мира. 16 ярких представителей различных танцевальных стилей поборются за приз в размере 80 000 рублей!
Судить баттл будут гуру своего дела, танцоры с мировым именем: [id1287545|Вова Гудым], [id5107139|Евгений Барышев], [id131764|Bootuz]
За музыку отвечает [id587882|DJ Stason a.k.a. SATORI]
Ведущий мероприятия - [id159453346|MC Michelle Beatz]
Вход свободный.
INSIDE Dance Festival | 21 АПРЕЛЯ 2018 МОСКВА
21 April 1807:00
ДВИГАЙ ФЛЭЙВУ! Отбор на MARVELOUS BATTLE 6
21 April 1814:00
LeTa DANCE COURSE: 1+1/improvisation & technique
21 April 1815:00
BREAK OUT 3vs3
28 April 1807:00
28 АПРЕЛЯ — Family Battle 2018 —
28 April 1809:00
Падение вверх2/Антон и Карл/ Хаус и Контемпорари
28 April 1811:00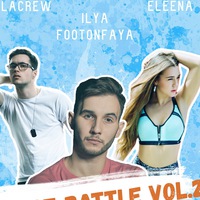 RED HOT BATTLE | 29 АПРЕЛЯ ТЮМЕНЬ
29 April 1805:00
AFRO BOOM VOL.5 *ANNIVERSARY*
29 April 1806:00
Детский фестиваль ″Танцуй пока молодой 5″
29 April 1808:00
Мастер классы NASTYA MADSTATE/ANDREY STYLEZ
29 April 1815:00
29.04 – 2 WORKSHOPS by IRINA SNCH
29 April 1815:00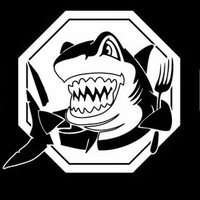 ″МЯСОРУБКА БАТЛ″
02 May 1808:00
View more events
Danceproject.info - a non-profit product, and it is thanks to the advertising we support and develop our services.

We would be grateful if you disable AdBlock on our website.

Thank you.