2017 VIBE XXII Dance Competition
About event
TICKETS: http://bit.ly/2017vibexxii
Reserved Seating
2017 VIBE XXII Dance Competition
Sunday, Feburary 12, 2017
Segerstrom Hall
600 Town Center Dr, Costa Mesa, CA 92626
Partnered by
Culture Shock Los Angeles [www.cultureshockla.org]
The Kinjaz [www.kinjaz.com]
Media coverage by Vibrvncy
Founded in 1994, VIBE Dance Competition is the longest running hip hop dance competition in the world. Over the past two decades, VIBE has showcased some of the best dance crews and artists on this planet on its stage, including performances by the Jabbawockeez and the Far East Movement.
VIBE Dance Competition has partnered up with Culture Shock Los Angeles to help local arts education programs.
2017 VIBE XXII OFFICIAL LINEUP:
COMPETITION
220 Second to None
ACA Hip Hop
Auragene
The Company
CADC
Chapkis Dance Family
Common Ground
Choreo Cookies
GRV
Kaba Modern
Lazarus (2016 VIBE PH Dance Competition winner)
PraiseTEAM
Spirit Dance Company
Team Millennia
The Drop Dance Studio
TwoFourSeven Company
VIBE JPN Winner
EXHIBITION
Academy of Villains
Miniotics Dance Crew
Outlawz Of Az
Project KOBRA
TLxWC (The Lab Creative Arts Studio)
TICKETS: http://bit.ly/2017vibexxii
Reserved seating
This event is for ALL AGES.
21+ for alcohol
CONTACT:
info@vibedancecomp.com
VISIT
http://vibedancecomp.com/vibe-xxii/
VIBE Dance Competition
#VIBEDanceComp
Circle Workshops nov-des 2017
21 November 1720:00
Bboy Bruce Almighty – Breaking Workshop ad ALBA // Associazione Espressione Hip Hop – FreeSteps Crew
21 November 1721:00
Circle Session /Ukay Hip Hop Workshop
23 November 1720:00
″TEAMKA-2017″-14th International Dance Festival
24 November 1709:00
Street Dance on 4th Opole Dance Festival 24-26.11.2017
24 November 1710:00
Serial Stepperz 10th Anniversary
25 November 1700:30
FEELING OF DANCE
25 November 1707:30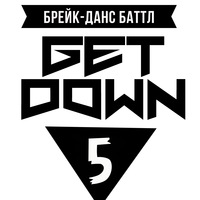 GET DOWN 5 | БРЕЙKING БАТТЛ
25 November 1708:00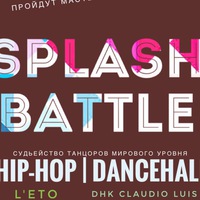 Splash battle
25 November 1708:00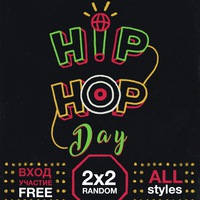 Hip-Hop Day 4
25 November 1714:00
Nordic Break League 2017
25 November 1719:00
World of Dance London Qualifier 2017
26 November 1714:00
View more events
Danceproject.info - a non-profit product, and it is thanks to the advertising we support and develop our services.

We would be grateful if you disable AdBlock on our website.

Thank you.