2018 VIBE XXIII Dance Competition
About event
TICKETS: bit.ly/2018vibexxiii
Reserved Seating
2018 VIBE XXIII Dance Competition
Sunday, January 28, 2018
Segerstrom Hall
600 Town Center Dr, Costa Mesa, CA 92626
Doors: 4PM
Show: 5PM
Partnered by
Culture Shock Los Angeles [www.cultureshockla.org]
The Kinjaz [www.kinjaz.com]
Media coverage by Vibrvncy
Founded in 1994, VIBE Dance Competition is the longest running hip hop dance competition in the world. Over the past two decades, VIBE has showcased some of the best dance crews and artists on this planet on its stage, including performances by the Jabbawockeez and the Far East Movement.
VIBE Dance Competition has partnered up with Culture Shock Los Angeles to help local arts education programs.
2018 VIBE XXIII OFFICIAL LINEUP:
COMPETITION
220 Second to None
ACA Hip Hop
The Company
CADC
Common Ground
Choreo Cookies
The First Crew
The GOOD Project
Ganmi_official (2017 VIBE Japan winner)
GRV
Kaba Modern
TPM (2017 VIBE Philippines winner)
Team Millennia
TwoFourSeven Company
EXHIBITION
Academy of Villains
Chibi Unity
Culture Shock LA
Femme Fatale
Jillian Meyers
Keone & Mari
Larkin Poynton & Chris Martin
Miniotics Dance Crew
TICKETS: bit.ly/2018vibexxiii
Reserved seating
CONTACT:
info@vibedancecomp.com
VISIT
http://vibedancecomp.com/
VIBE Dance Competition
#VIBEDanceComp
BREAK OUT 3vs3
28 April 1807:00
28 АПРЕЛЯ — Family Battle 2018 —
28 April 1809:00
Падение вверх2/Антон и Карл/ Хаус и Контемпорари
28 April 1811:00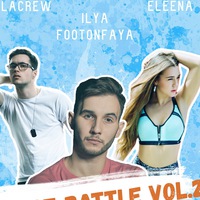 RED HOT BATTLE | 29 АПРЕЛЯ ТЮМЕНЬ
29 April 1805:00
AFRO BOOM VOL.5 *ANNIVERSARY*
29 April 1806:00
Детский фестиваль ″Танцуй пока молодой 5″
29 April 1808:00
Мастер классы NASTYA MADSTATE/ANDREY STYLEZ
29 April 1815:00
29.04 – 2 WORKSHOPS by IRINA SNCH
29 April 1815:00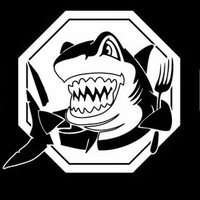 ″МЯСОРУБКА БАТЛ″
02 May 1808:00
МАСТЕР КЛАССЫ BATALLA
04 May 1817:00
″NORD2NORD″ – GRAND FINAL 05-06.05.2018
05 May 1810:00
5-й Ежегодный Чемпионат Танцевальных Шоу ″TOP-3″
06 May 1814:00
View more events
Danceproject.info - a non-profit product, and it is thanks to the advertising we support and develop our services.

We would be grateful if you disable AdBlock on our website.

Thank you.