24-25 ИЮНЯ | SUMMER INTENSIVE
13:00, 24 June 17
About event
Пиу-пиу! Ды-дыщ! Добро пожаловать на летний танцевальный интенсив из 6-ти мастер-классов!
Целый уикенд непрерывного прокача с самыми шумными ребятами баттловой арены:
Евгений Барышев (X-Vibes)
Артём Сидоров (Invasion / ШумихаСредиTRUE)
Дмитрий Реннер (Invasion / ШумихаСредиTRUE / ID crew)
2 дня - Жека, Тёма и Кадет непрерывно будут рассказывать и наглядно показывать все свои знания в области фристайла и импровизации! Делиться собственными наработками и опытом!
6 МАСТЕР КЛАССОВ!
Вопрос-ответ, лекции, теория, практика, работа над ошибками и, конечно же, джем!
Стоимость интенсива: 2500
Адрес: ул. Правды 24с3
Time For Kids 2017
23 June 1706:00
The Intersection 2017
24 June 1707:00
КАРАВАН STREET CULTURE FEST
24 June 1708:00
ON! Street at ON! Fest 2017
24 June 1709:00
Summer Dance Battle 2017 | 24 июня ЕКБ
24 June 1710:00
Sneaker Show Breakdance battle
24 June 1711:00
24-25 ИЮНЯ | SUMMER INTENSIVE
24 June 1713:00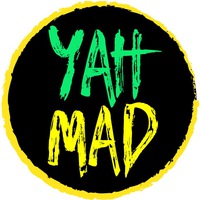 Beatdance Contest à La Gaîté Lyrique • PHH12
24 June 1714:00
JUST DANCE
24 June 1717:00
ALL in ONE″ 2017 urban kamp
24 June 1717:00
TURFinc presents: The Bay vs Litefeet, Flexin, Vogue (NYC Edition) Dance Battle
25 June 1719:00
View more events
Danceproject.info - a non-profit product, and it is thanks to the advertising we support and develop our services.

We would be grateful if you disable AdBlock on our website.

Thank you.