3 jours Solidarite avec HIkm'ART HOUSExHYPExFITNESS
15:00, 20 December 16
About event
3 JOURS sous le soleil eneigés (nous sommes en décembre) de la SOLIDARITE !!!!
OUIIIII
Le concept est trés simple! HIKM' Art profite de ses vacances scolaires de Noel pour vous proposer des stages sportifs INTENSIFS avec des intervenants incroyables qui font don de leur temps bénévolement.
Le petit plus ?
L'argent recoltés sera entierement reversés aux sans abris !
Venez faire du sport, danser et chanter avec nous!
Chaque cours donne lieu à un don :
* 2 euros par cours
* un sac de vetement
* un sac de nourriture (pas de produits frais )
Programme:
Mardi 20 decembre :
14h30 15h30 - Renforcement musculaire avec Gladys Dadys Breezyy
15h45 17h30 - HOUSE avec Fabrice Fab Faboo Nkombo du collectif Ghetto-Style Movement World
Mercredi 21 décémbre :
14h30 15h30 - Renforcement musculaire avec Gladys Dadys Breezyy
15h45 17h30 - HYPE avec PAPYON le fondateur du célebre collectif TKF
Jeudi 22 décembre
14h30 15h30 - Cours suprise ; deux activités sont en cours de négociation
16h 18h - Moment détente accompagné par un showcase de Mademoiselle voir Madame SHABY
Vous souhaitez faire des dons mais ne pas participer aux cours ? Sachez que ça nous attriste mais c'est possible!
Venez deposer vos sac le 22 décembre, nous les recupererons.
Alors tout ça c'est ou?
HIKM' Art - 12 place de la resistance 93200 Saint Denis
Metro : Saint-Denis - Porte de Paris
Tu as peur de te perdre?
SIMPLE
Tape HIKM' Art sur Google Maps et laisse toi guider :)
Allez lets go on s'inscrit !!!
contact@hikmart.fr
www.hikmart.fr
N'oubliez pas de nous faire part de votre participation sans ça nous ne pouvons nous organiser :)
Circle Session /Ukay Hip Hop Workshop
23 November 1720:00
″TEAMKA-2017″-14th International Dance Festival
24 November 1709:00
Street Dance on 4th Opole Dance Festival 24-26.11.2017
24 November 1710:00
Serial Stepperz 10th Anniversary
25 November 1700:30
FEELING OF DANCE
25 November 1707:30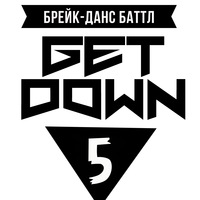 GET DOWN 5 | БРЕЙKING БАТТЛ
25 November 1708:00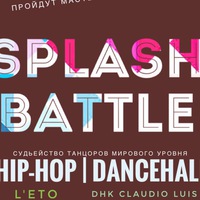 Splash battle
25 November 1708:00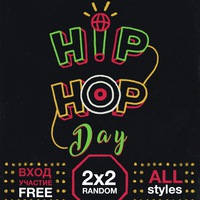 Hip-Hop Day 4
25 November 1714:00
Nordic Break League 2017
25 November 1719:00
World of Dance London Qualifier 2017
26 November 1714:00
Street Groove Jam Ed. IV
01 December 1708:00
Straight End Battles Workshops 2k17
01 December 1716:00
View more events
Danceproject.info - a non-profit product, and it is thanks to the advertising we support and develop our services.

We would be grateful if you disable AdBlock on our website.

Thank you.