ALL in ONE″ 2017 urban kamp
About event
"ALL IN ONE" Urban kamp 2017
ritorna!!!! con tante novità, con special guest internazionali e party serali divertentissimi!!!!
una settimana dedicata allo studio e approfondimento della Cultura Hip Hop
✅Presenters d'eccezione:
MR. BYRON, ALESSIA GOLDONI, SUPA VANE, CRAZY CRESH, MARCO CAVALLORO
✅glI stili:
HIP HOP, HOUSE, HYPE, RAGGAJAM, POPPIN' , LOCKIN' e FUSION.
✅Special Guest:
KAPELA house Mercoledi 28 giugno
CARLOS fusion Domenica 25 giugno
➡️➡️➡️ "URBAN DANCE MUSIC"
by DJ ENRYTHM
3 incontri dedicati a insegnanti, ballerini e coreografi per approfondire la conoscenza della musica attraverso esercizi pratici, si lavorerà sulle strutture musicalie sui cambi-ritmo etc...
📸 Denis Guerrini " nasty den"
📌location:
Villaggio Barricata 4*
nel parco naturale del delta del po
www.villaggiobarricata.com
📄info
scrivere una mail asdmakeitfunky@gmail.com e richiedere il modulo informativo e la brochure
📞tel:
+393454978802 Barbara
evento riservato soci a.s.c
Circle Workshops nov-des 2017
21 November 1720:00
Bboy Bruce Almighty – Breaking Workshop ad ALBA // Associazione Espressione Hip Hop – FreeSteps Crew
21 November 1721:00
Circle Session /Ukay Hip Hop Workshop
23 November 1720:00
″TEAMKA-2017″-14th International Dance Festival
24 November 1709:00
Street Dance on 4th Opole Dance Festival 24-26.11.2017
24 November 1710:00
Serial Stepperz 10th Anniversary
25 November 1700:30
FEELING OF DANCE
25 November 1707:30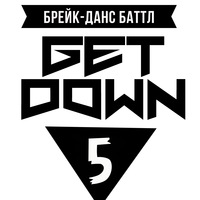 GET DOWN 5 | БРЕЙKING БАТТЛ
25 November 1708:00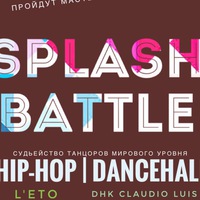 Splash battle
25 November 1708:00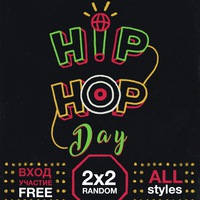 Hip-Hop Day 4
25 November 1714:00
Nordic Break League 2017
25 November 1719:00
World of Dance London Qualifier 2017
26 November 1714:00
View more events
Danceproject.info - a non-profit product, and it is thanks to the advertising we support and develop our services.

We would be grateful if you disable AdBlock on our website.

Thank you.