About event
BATTLE KEEP THE VIBE # 3
2VS2 ALL STYLES
UN CONCEPT!! UN IDEE!! UNE VIBE!!
TOUT LE BATTLE SE DÉROULE AUTOUR D'UN SEUL ET MÊME ARTISTE!
EN 2017 ON COMMENCE FORT AVEC UN GROUPE APRECIÉ PAR TOUT LES DANSEURS HIP-HOP: SLUM VILLAGE!!!!!!!
DONC LE DJ POURRA ENVOYER LES SONS DU GROUPE MAIS EGALEMENT DE CHAQUE MEMBRES EN SOLO, LES FEATURING, LES PRODS AINSI QUE LES REMIX!
AUTANT DIRE QU'AVEC CE GROUPE MYTHIQUE, LES DANSEURS VOUS AVEZ DE QUOI NOUS FAIRE KIFFER!!!!!!!!
DJ:
JUGES:
- Wesley Asc
- Chams-Eden
-
SPEAKER:
LE BATTLE SE DÉROULERA A L'ÉCOLE DE DANSE Salsa Conga
CHEMIN DES PLANTADES, 83130 LA GARDE
À COTÉ DU BOWLING DE PROVENCE!
ARRIVÉ DES DANSEURS 13H ====> WARM UP
OUVERTURE AU PUBLIC 14H ====> PRESELECTION
ENTRÉE PUBLIC ET DANSEURS ===> 5 EUROS
PRICE MONEY 100 EUROS
FORMEZ VOS BINOME ET VENEZ NOUS FAIRE REDÉCOUVRIR CES CLASSIQUES EN RAJOUTANT VOTRE VIBE!!!!!!!
Circle Workshops nov-des 2017
21 November 1720:00
Bboy Bruce Almighty – Breaking Workshop ad ALBA // Associazione Espressione Hip Hop – FreeSteps Crew
21 November 1721:00
Circle Session /Ukay Hip Hop Workshop
23 November 1720:00
″TEAMKA-2017″-14th International Dance Festival
24 November 1709:00
Street Dance on 4th Opole Dance Festival 24-26.11.2017
24 November 1710:00
Serial Stepperz 10th Anniversary
25 November 1700:30
FEELING OF DANCE
25 November 1707:30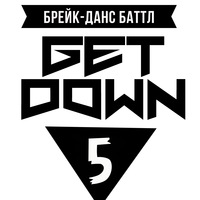 GET DOWN 5 | БРЕЙKING БАТТЛ
25 November 1708:00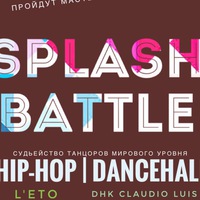 Splash battle
25 November 1708:00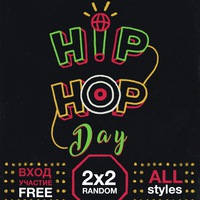 Hip-Hop Day 4
25 November 1714:00
Nordic Break League 2017
25 November 1719:00
World of Dance London Qualifier 2017
26 November 1714:00
View more events
Danceproject.info - a non-profit product, and it is thanks to the advertising we support and develop our services.

We would be grateful if you disable AdBlock on our website.

Thank you.