Battle Nothing2Looz World Finals 2016
20:00, 30 April 16
About event
Break'in School Production présente "NOTHING2LOOZ WORLD FINALS 2016"
C'est le Rdv mondial des danses Hip-Hop
Samedi 30 Avril 2016 // Colomiers (Toulouse 31)
www.nothing2Looz.com
4H de pur spectacle où les meilleurs danseurs de la planète s'affronteront lors du fameux "ALL-STYLES BATTLE" unique en son genre où toutes les catégories des danses Hip-Hop seront enfin représentées (BREAK-POP-LOCK-HOUSE-HIPHOP…)
Le "KIDS BATTLE" verra s'affronter dans l'arène de véritables prodiges internationaux de moins de 14 ans.
Au total se sont près de 15 nationalités qui seront représentées lors de ce Rendez vous mondial à ne rater sous aucun prétexte.
De nombreux Shows, personnalités, artistes et surprises vous attendent également …..
Nothing2Looz en images :
https://www.facebook.com/Nothing2Looz/videos/949489965095501/?video_source=pages_finch_thumbnail_video&theater
Toute la programmation bientôt en ligne
Circle Session /Ukay Hip Hop Workshop
23 November 1720:00
″TEAMKA-2017″-14th International Dance Festival
24 November 1709:00
Street Dance on 4th Opole Dance Festival 24-26.11.2017
24 November 1710:00
Serial Stepperz 10th Anniversary
25 November 1700:30
FEELING OF DANCE
25 November 1707:30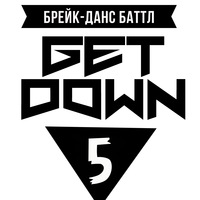 GET DOWN 5 | БРЕЙKING БАТТЛ
25 November 1708:00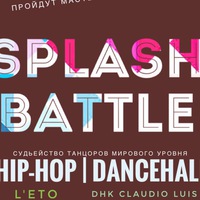 Splash battle
25 November 1708:00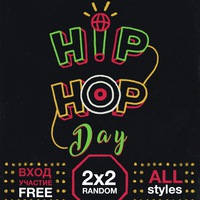 Hip-Hop Day 4
25 November 1714:00
Nordic Break League 2017
25 November 1719:00
World of Dance London Qualifier 2017
26 November 1714:00
Street Groove Jam Ed. IV
01 December 1708:00
Straight End Battles Workshops 2k17
01 December 1716:00
View more events
Danceproject.info - a non-profit product, and it is thanks to the advertising we support and develop our services.

We would be grateful if you disable AdBlock on our website.

Thank you.