About event
ALL'STYLE ASSO ET BBOYFRANCE TOUR OCCITANIE 2017
Nous y sommes ! Vous l'attendiez impatiemment, l'unique étape du BBOYFRANCE TOUR 2017 en région OCCITANIE, la tournée officielle du championnat de France de danse hip-hop BBOYFRANCE 🇫🇷
Durant de longs mois, la team BBOYFRANCE va sillonnée les routes de France à la recherche des meilleurs talents nationaux qui représenteront leurs régions / départements / villes lors de la grande finale du championnat de France de danse hip-hop 2017 🔥
Cette année nous réitérons notre partenariat ALL'STYLE et BBOYFRANCE pour vous proposer encore plus de catégories :
* Masculine - BBOY
* Féminine - BGIRL
* Junior
* Groupe - Crew
Rdv pour LES QUALIFICATIONS À 16h et début des BATTLES À 19h
Entrée publics 5€ danseurs 3€
DJJETTE: Mac l'arnaque (Rennes)
JUGES:
1-Abdel BBF/Infamous
2-Pac Pac BTC/TKC
3-Kamel South Style/ All'south
SPEAKER:
BK: Montpellier
L'opportunités de vous qualifier pour la grande finale du championnat BBOYFRANCE !
Une étape qui le/la/les rapprocheront des titres suprêmes de champions de France BBOYFRANCE 2017 !
Et à la clé de ces titres, une année unique pour les vainqueurs entre suivi, représentations et professionnalisation ! 🔥
Le départ est lancée, rendez-vous le 30 septembre 2017 à Saint Martin de Valgalgues ( Alès) pour la seule date du BBOYFRANCE TOUR 2017 en OCCITANIE 🇫🇷
__________________________
INFOS: Allstyle@outlook.fr/0621944568
__________________________
Pour ne rien manquer de l'actualité BBOYFRANCE rejoignez nous sur les réseaux sociaux !
Facebook : BBOYFRANCE
Instagram : BBOYFRANCE
Snapchat : bboy.france
Joseph Go – Special Guest
19 November 1715:00
Battle A.O.D 11e édition
19 November 1715:00
Battle URBAN Talent 4ème Edition
19 November 1715:30
Circle Workshops nov-des 2017
21 November 1720:00
Bboy Bruce Almighty – Breaking Workshop ad ALBA // Associazione Espressione Hip Hop – FreeSteps Crew
21 November 1721:00
Circle Session /Ukay Hip Hop Workshop
23 November 1720:00
″TEAMKA-2017″-14th International Dance Festival
24 November 1709:00
Street Dance on 4th Opole Dance Festival 24-26.11.2017
24 November 1710:00
Serial Stepperz 10th Anniversary
25 November 1700:30
FEELING OF DANCE
25 November 1707:30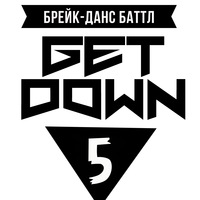 GET DOWN 5 | БРЕЙKING БАТТЛ
25 November 1708:00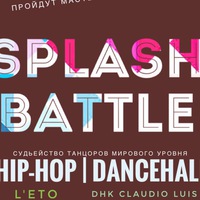 Splash battle
25 November 1708:00
View more events
Danceproject.info - a non-profit product, and it is thanks to the advertising we support and develop our services.

We would be grateful if you disable AdBlock on our website.

Thank you.