Clash of the Underground | Bboy & Bgirl Competition
15:00, 27 June 14

Saint Paul, Minnesota, USA , Lao Family
About event
This event is to promote the involvement of youth and their development to a positive well-being. This event will provide an opportunity for the younger generation to show their hard work and efforts.
Proceeds from this event will be used to help with Boom Bap Village.
Boom Bap Village is an all ages Hip Hop event that includes performances, activities and a huge B-boy tournament will take place during the annual Hmong Sports tournament at Como Park in St. Paul. The name Boom Bap Village comes from how Hip Hop art forms has uplifted refugee and immigrant communities that may have originated from villages. It reflects how Hip Hop art forms have helped these communities establish a voice, as well as a creative means of self-expression. Here's the link to the event.
~~~~~~~~~~~~~~~~~~ l ~~~~~~~~~~~~~~~~~~
ENTRY:
$5.00 (Competitors & General Public)
Kids 12 & under FREE!
~~~~~~~~~~~~~~~~~~ l ~~~~~~~~~~~~~~~~~~
FORMAT:
2 VS 2 - Open to all Bboys/Bgirls
(Check-in at event)
PRIZE:
Trophy and gear!
BEATS & BREAKS
DJ Los Boogie
Warriors // Break Cops // WarMachine
JUDES:
Boogie B (Optimistic Crew // WarMachine)
MN Joe (Break Cops // Knuckleheads Cali)
Mex One (Unique Styles Crew // Biggest & Baddest)
Circle Workshops nov-des 2017
21 November 1720:00
Bboy Bruce Almighty – Breaking Workshop ad ALBA // Associazione Espressione Hip Hop – FreeSteps Crew
21 November 1721:00
Circle Session /Ukay Hip Hop Workshop
23 November 1720:00
″TEAMKA-2017″-14th International Dance Festival
24 November 1709:00
Street Dance on 4th Opole Dance Festival 24-26.11.2017
24 November 1710:00
Serial Stepperz 10th Anniversary
25 November 1700:30
FEELING OF DANCE
25 November 1707:30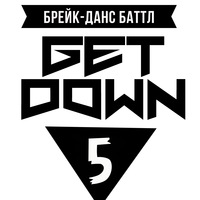 GET DOWN 5 | БРЕЙKING БАТТЛ
25 November 1708:00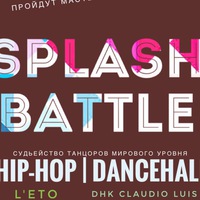 Splash battle
25 November 1708:00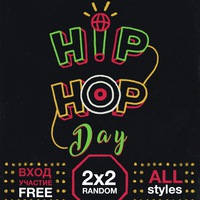 Hip-Hop Day 4
25 November 1714:00
Nordic Break League 2017
25 November 1719:00
World of Dance London Qualifier 2017
26 November 1714:00
View more events
Danceproject.info - a non-profit product, and it is thanks to the advertising we support and develop our services.

We would be grateful if you disable AdBlock on our website.

Thank you.