COMPLET! FORZESOUND DAY débarque en Auvergne (Workshops Hip-Hop/newstyle)
About event
Le FORZESOUND DAY en partenariat avec le collectif 9x7 (Clermont-Ferrand) et la Compagnie Nomade (Riom) débarque en Auvergne.
Après une édition réussie du côté de la capitale, la team FORZESOUND a décidé de poser leur valise dans le centre de la France et on peut dire que ça fait plaisiiiir ahaha!
Le FORZESOUND DAY c'est 6h de stage intensif avec l'un des meilleurs groupes Hip-Hop de France avec à leur actif un palmarès bien garni : JUSTE DEBOUT (Paris), DANCE STREET (France Ô), EUROBATTLE (Portugal), AOD BATTLE (Lyon) et j'en passe...
Les 6h sont découpés en 3 axes de 2h avec 2 intervenants (un danseur debout et un danseur tourné davantage vers le sol) :
** 11h - 13h : GROOVE, FLOW, BASE avec Luffy et Kero
** 14h - 16h : ENERGIE, SOL avec Choupi et Bambino
** 16h - 18h : TECHNIQUE, MAÎTRISE avec Icee et Arka
Tarif : 30e la journée
Lieu : Studio K-Danse
2 avenue Georges Gershwin 63200 Riom
Infos et inscriptions : neuf.x.sept@gmail.com
Venez découvrir ou re-découvrir l'univers de FORZESOUND !!
UN CONSEIL RÉSERVEZ AU PLUS VITE CAR NOMBRE DE PLACE LIMITÉ EN RAISON DE LA SALLE
BREAK OUT 3vs3
28 April 1807:00
28 АПРЕЛЯ — Family Battle 2018 —
28 April 1809:00
Падение вверх2/Антон и Карл/ Хаус и Контемпорари
28 April 1811:00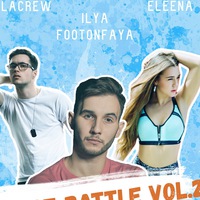 RED HOT BATTLE | 29 АПРЕЛЯ ТЮМЕНЬ
29 April 1805:00
AFRO BOOM VOL.5 *ANNIVERSARY*
29 April 1806:00
Детский фестиваль ″Танцуй пока молодой 5″
29 April 1808:00
Мастер классы NASTYA MADSTATE/ANDREY STYLEZ
29 April 1815:00
29.04 – 2 WORKSHOPS by IRINA SNCH
29 April 1815:00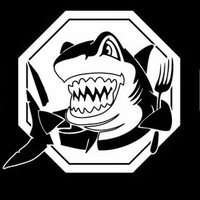 ″МЯСОРУБКА БАТЛ″
02 May 1808:00
МАСТЕР КЛАССЫ BATALLA
04 May 1817:00
″NORD2NORD″ – GRAND FINAL 05-06.05.2018
05 May 1810:00
5-й Ежегодный Чемпионат Танцевальных Шоу ″TOP-3″
06 May 1814:00
View more events
Danceproject.info - a non-profit product, and it is thanks to the advertising we support and develop our services.

We would be grateful if you disable AdBlock on our website.

Thank you.