Cypher Culture - Cookin on 3 Burners, Greenteck, SK Simeon, SPEL
About event
Nice Fest presents...
CYPHER CULTURE
An event where six styles of music and dance clash in Melbourne's CBD. Guest artists from around the world convene to celebrate street dance cultures in their rawest form.
A night of Funk, Hip-Hop, Experimental, Dancehall, Footwerk, Krump and much more! With DJs, Musicians and Dancers from Melbourne, Uganda, New Zealand, USA and beyond.
2 Rooms - 6 Styles - 6 Hours of music and dance!
Where? The Gallery & The Church of Bang Bang Boogaloo
When? Saturday, January 20th - 5pm-11pm
Music Lineup:
Cookin On 3 Burners
SK Simeon + So Fire
DJ SPELL (New Zealand DMC Champion)
DJ Jumps (The Cat Empire)
Ever In Lo
Cargo
Tofu
Antagonize
Dance guests:
Greenteck (Canada MZK) - Popping
Poe ONE (USA) - Breakin
Nish - Freestyle
Cat Pwiti & Lerato - Dancehall
More TBC...
Tickets available at eventbrite:
https://www.eventbrite.com/e/cypher-culture-cookin-on-3-burners-sk-simeon-spell-nz-more-tickets-40174069724
Early Bird: $25 (Out now)
Second Release: $35
BREAK OUT 3vs3
28 April 1807:00
28 АПРЕЛЯ — Family Battle 2018 —
28 April 1809:00
Падение вверх2/Антон и Карл/ Хаус и Контемпорари
28 April 1811:00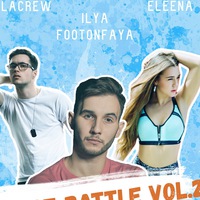 RED HOT BATTLE | 29 АПРЕЛЯ ТЮМЕНЬ
29 April 1805:00
AFRO BOOM VOL.5 *ANNIVERSARY*
29 April 1806:00
Детский фестиваль ″Танцуй пока молодой 5″
29 April 1808:00
Мастер классы NASTYA MADSTATE/ANDREY STYLEZ
29 April 1815:00
29.04 – 2 WORKSHOPS by IRINA SNCH
29 April 1815:00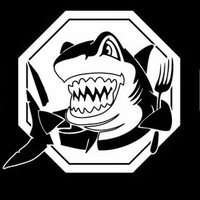 ″МЯСОРУБКА БАТЛ″
02 May 1808:00
МАСТЕР КЛАССЫ BATALLA
04 May 1817:00
″NORD2NORD″ – GRAND FINAL 05-06.05.2018
05 May 1810:00
5-й Ежегодный Чемпионат Танцевальных Шоу ″TOP-3″
06 May 1814:00
View more events
Danceproject.info - a non-profit product, and it is thanks to the advertising we support and develop our services.

We would be grateful if you disable AdBlock on our website.

Thank you.