Dance Workshop mit Slim Boogie / LA-USA
18:00, 09 April 16
About event
LAWRAYS Dance präsentiert den nächsten weltweit bekannten und erfolgreichen Tänzer, der einen Popping Workshop geben wird.+++++++++++++++++++++++++++++++++++++++++++++++++
SLIM BOOGIE - DANCE WORKSHOP
09.April 2016, Samstag
18.00 - 19.30Uhr
(Jam Session zum Warm-Up aller Teilnehmer von 17.15-18.00Uhr)
**********************************************************
Kosten:
1 Workshop Klasse - 35 Euro
(Frühbucherrabatt: bis 01. April 2016 - nur 29 Euro)
Nach dem Workshop habt ihr noch Möglichkeiten mit Slim Boogie Fotos zu machen und ihm Fragen zu stellen. Nutzt die Chance und nehmt Euch die Zeit.
Es gibt die Möglichkeit über uns mit Slim Boogie Privatklassen auszumachen. Wer gerne ganz alleine oder zu 2. mit Slim Boogie trainieren möchte, kann sich auch mit uns in Verbindung setzen.
Anmeldungen über e-mail an: info@lawrays.de
bzw per PN an LAWRAYS Dance
!!Achtung: Plätze sind limitiert und gehen schnell weg. Platz kann nur mit Bezahlung des WS gesichert werden!!
!!Teilnahmebestätigung hier auf FB sichert noch keinen Platz beim Workshop!!
***********************************************************
Location:
LAWRAYS Dance - Hip Hop Danceschool Nürnberg/Fürth
Kaiserstraße 177/ 3. Stock, Eingang B,
90763 Fürth
in diesem Video seht ihr eine Wegbeschreibung:
https://www.youtube.com/watch?v=KTs2m3ad-0U
+++++++++++++++++++++++++++++++++++++++++++++++++
liked: www.facebook.com/lawrays.dance um über weitere Workshops und Unterrichte immer informiert zu sein.
checkt auch www.lawrays.de
+++++++++++++++++++++++++++++++++++++++++++++++++
Circle Session /Ukay Hip Hop Workshop
23 November 1720:00
″TEAMKA-2017″-14th International Dance Festival
24 November 1709:00
Street Dance on 4th Opole Dance Festival 24-26.11.2017
24 November 1710:00
Serial Stepperz 10th Anniversary
25 November 1700:30
FEELING OF DANCE
25 November 1707:30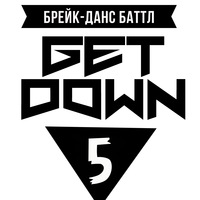 GET DOWN 5 | БРЕЙKING БАТТЛ
25 November 1708:00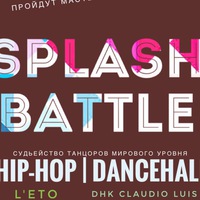 Splash battle
25 November 1708:00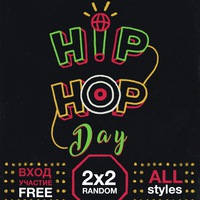 Hip-Hop Day 4
25 November 1714:00
Nordic Break League 2017
25 November 1719:00
World of Dance London Qualifier 2017
26 November 1714:00
Street Groove Jam Ed. IV
01 December 1708:00
Straight End Battles Workshops 2k17
01 December 1716:00
View more events
Danceproject.info - a non-profit product, and it is thanks to the advertising we support and develop our services.

We would be grateful if you disable AdBlock on our website.

Thank you.