Elite Force Crew Hip Hop Workshop
00:00, 28 January 18

Olathe, United States , 431 N Lindenwood Dr, Olathe, KS 66062-1273, United States
About event
Buddha Stretch and Henry Link - Worked with Michael Jackson, Whitney Houston, Mariah Carey, Will Smith, and etc..
These two dancers have taught all over the world: South America, Asia, Europe, Canada and of course USA
Buddha Stretch was nominated for MTV Awards for 'Best Choreography' for the Will Smith videos Men In Black, Gettin' Jiggy Wit It, and Miami. Other credits include choreography for Virgin recording artist Thalia (on Good Morning America), Aida, Tony Award Winner, just to name a few!
Henry Link - A member of the legendary Elite Force Crew, he knows hip-hop in his true essence. And he himself is the embodiment of hip-hop. He brings to the world the idea of ​​dance as a feeling, which results from the love of music, in union with music and thanks to music.
Elite Force Crew
Hip Hop Workshop
January 27th 2018
--------------------------------------------
TIMES for CAMP
Saturday Jan. 27th - 4:00pm to 7:00pm
Lecture follows right after
(give about 20 min)
---------------------------------------------
*******ALL SKILL & AGES WORKSHOP*************
Register @ Translationinmovement@gmail.com receive payment link.
3 Hour Workshop $75
Both teachers will be teaching 1 1/2 half
Location
360 Gymnastics Dance Studio
431 N Lindenwood, Olathe Kansas
Register at Translationinmovement@gmail.com to
receive payment link.
BREAK OUT 3vs3
28 April 1807:00
28 АПРЕЛЯ — Family Battle 2018 —
28 April 1809:00
Падение вверх2/Антон и Карл/ Хаус и Контемпорари
28 April 1811:00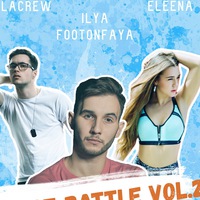 RED HOT BATTLE | 29 АПРЕЛЯ ТЮМЕНЬ
29 April 1805:00
AFRO BOOM VOL.5 *ANNIVERSARY*
29 April 1806:00
Детский фестиваль ″Танцуй пока молодой 5″
29 April 1808:00
2Styles Battle
29 April 1813:00
Мастер классы NASTYA MADSTATE/ANDREY STYLEZ
29 April 1815:00
29.04 – 2 WORKSHOPS by IRINA SNCH
29 April 1815:00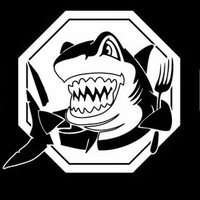 ″МЯСОРУБКА БАТЛ″
02 May 1808:00
МАСТЕР КЛАССЫ BATALLA
04 May 1817:00
″NORD2NORD″ – GRAND FINAL 05-06.05.2018
05 May 1810:00
View more events
Danceproject.info - a non-profit product, and it is thanks to the advertising we support and develop our services.

We would be grateful if you disable AdBlock on our website.

Thank you.