Experience LAB 2017/18 by Move N' Groove
17:00, 11 November 17
About event
Nuovo anno del nostro percorso di formazione avanzato #ExperienceLab per la stagione 2017/18!
Da Ottobre a Marzo ci saranno 6 appuntamenti dedicati con insegnanti di altissimo livello:
#WaackRevolution e #Hustle con Rada The Waackengers
#HipHop con Sly Mnais Around Boomboxsquad
#House con Perla Miscioscia Wanted Posse Crew
#Funk con Marco Mod Inequalities, Denis #NastyDen Break The Funk e Shorty Mnais Around Gangsta Boogaloos
#OnTheBeat con Enrythm
Vi ricordiamo che all' #ExpLab potrete scegliere i percorsi che preferite da seguire, in base alle vostre preferenze!
Si può partecipare anche ai singoli appuntamenti, e ci sono delle super convenzioni per chi sceglie più percorsi, o pacchetti da 6/9/12 lezioni!
*Timeplan #EXPLAB*
21/22 Ottobre
11/12 Novembre
2/3 Dicembre
13/14 Gennaio
3/4 Febbraio
17/18 Marzo
20 Maggio ( 7a data solo con Rada )
Se volete ricevete tutte le informazioni nel dettaglio o per qualsiasi domanda contattateci!
*infoline*
Vany Vanessa Travaglini 345.3151483
email info@movengroove.it
BREAK OUT 3vs3
28 April 1807:00
28 АПРЕЛЯ — Family Battle 2018 —
28 April 1809:00
Падение вверх2/Антон и Карл/ Хаус и Контемпорари
28 April 1811:00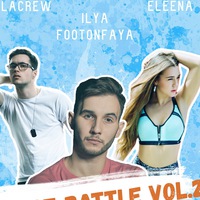 RED HOT BATTLE | 29 АПРЕЛЯ ТЮМЕНЬ
29 April 1805:00
AFRO BOOM VOL.5 *ANNIVERSARY*
29 April 1806:00
Детский фестиваль ″Танцуй пока молодой 5″
29 April 1808:00
2Styles Battle
29 April 1813:00
Мастер классы NASTYA MADSTATE/ANDREY STYLEZ
29 April 1815:00
29.04 – 2 WORKSHOPS by IRINA SNCH
29 April 1815:00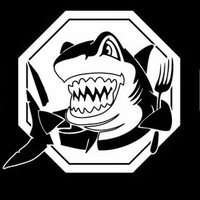 ″МЯСОРУБКА БАТЛ″
02 May 1808:00
МАСТЕР КЛАССЫ BATALLA
04 May 1817:00
″NORD2NORD″ – GRAND FINAL 05-06.05.2018
05 May 1810:00
View more events
Danceproject.info - a non-profit product, and it is thanks to the advertising we support and develop our services.

We would be grateful if you disable AdBlock on our website.

Thank you.