Flavourama - Streetdance Battle Vol. 9 | Main Event & Finals
About event
Flavourama - Streetdance Battle Vol. 9
Salzburg, Austria
🔸Date:
Preselection:
Oct 6th 2017, StieglKeller Salzburg
Finals:
Oct. 7th 2017, republic Salzburg
🔸Styles:
2 vs. 2 Hiphop, 1 vs. 1 House
💥LINE UP:
🌎Judges:
Toyin (USA)
Icee (FR)
Franky Dee (GER)
🌎DJ:
Bj Piggo (SK)
🌎Hosts:
Niako (FR)
Ragnar (AT)
🌎Great Eight Hiphop:
Breeze & Filo (GER/ IT) - Winners Red Bull BC One Austria Cypher
Egor & Maxim (UKR/RU) - Winners What the Flock battle vol.4
Jade & Lumi (FR)
Mavinga & Kevin (FR)
Jimmy Yudat & Sam Yudat (FR)
Anastasiia Melnychenko & Kaydee (UKR/FR)
Zyko & Dykens (FR)
TBA
🌎Great Eight House:
Atazhan (RU) - Winner What the Flock battle vol.4
Nalita (CH)
Čilli (SK)
Frankie Jplague (UK)
Odile (FR)
Kashmir (UK)
Clementine (FR)
Winner of Random Circles Vol.3
🔜
Info about registration, workshops and parties coming soon!
www.flavouramabattle.com
Circle Session /Ukay Hip Hop Workshop
23 November 1720:00
″TEAMKA-2017″-14th International Dance Festival
24 November 1709:00
Street Dance on 4th Opole Dance Festival 24-26.11.2017
24 November 1710:00
Serial Stepperz 10th Anniversary
25 November 1700:30
FEELING OF DANCE
25 November 1707:30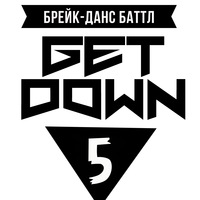 GET DOWN 5 | БРЕЙKING БАТТЛ
25 November 1708:00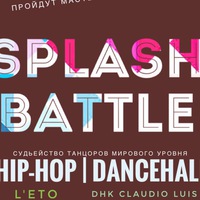 Splash battle
25 November 1708:00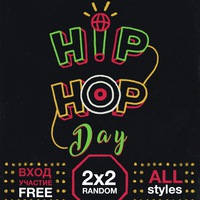 Hip-Hop Day 4
25 November 1714:00
Nordic Break League 2017
25 November 1719:00
World of Dance London Qualifier 2017
26 November 1714:00
Street Groove Jam Ed. IV
01 December 1708:00
Straight End Battles Workshops 2k17
01 December 1716:00
View more events
Danceproject.info - a non-profit product, and it is thanks to the advertising we support and develop our services.

We would be grateful if you disable AdBlock on our website.

Thank you.