Floor Wars 2017 - World Finals
21:00, 25 March 17

Copenhagen, Denmark , VEGA
About event
FLOOR WARS 2017
Date: 25. march 2017
Time: 19:00 – doors open 15:00
Venue: Store Vega, Enghavevej 40, 1674 København V
Entrance: 185 DKK – presale tickets available here:
https://place2book.com/en/choose_ticket_sales_workflow?seccode=6badaba496
TIMETABLE:
15:00 Doors open - registration for crews & dancers
16:00 3vs3 Elimination in Main Hall
17:00 2vs2 Toprock-battle in the Foyer
18:30 1vs1 Kids Battle (under 15) in Main Hall
20:00 Main battle begins
23:30 Curfew
Confirmed Great 8 crews:
SUPREMOS (Spain)
SUPER CR3W (US)
International eliminations:
21.1. Brescia, Italy - for Italian, Swiss and Balkan crews
21.1. Brussels, Belgium - for Benelux crews
28.1. Kiev, Ukraine - for Ukrainian crews
18.2. Voronezh, Russia - for Russian crews
25.2. Hannover, Germany - for German crews (TBC)
For more details go to our site www.floorwars,dk
Floor Wars is a dance event consisting mainly of a 3 vs 3 breakdance / bboying battle. The battle is arranged by the "Great 8"-principle:
Eight crews from all over the world are invited as the Great 8 crews, which will be challenged by eight crews, that will be selected in a qualification prior to the main battle. Thus, any crew has the opportunity to enter the competition.
Our aim is to inspire both newbies and professionals of the break dance scene, and to provide a forum for networking and exchanging of ideas and experiences. Not only do we want to present some of the best b-boys, we also want to present new talents from the underground and dancers, that challenge the existing norms in b-boying
As the name of the event indicates, the show is being held on the floor "arena-style" in order to preserve the intimacy and intensity of the battle. In adddition to the main battle, there are also smaller side-battles going on, such as a toprock battle.
Floor Wars is arranged by Breakpoint, a hip-hop community formed to practice and develop the dance forms of hip-hop: Breaking, Electric Boogie and Locking.
Breakpoint is a forum for inspiration and communication involving different cultures with hip-hop as the shared outlook. Breakpoint range from some of Denmarks best dancers to absolute beginners. We do shows, arrange jams and offer dance-lessons.
″TEAMKA-2017″-14th International Dance Festival
24 November 1709:00
Street Dance on 4th Opole Dance Festival 24-26.11.2017
24 November 1710:00
Serial Stepperz 10th Anniversary
25 November 1700:30
FEELING OF DANCE
25 November 1707:30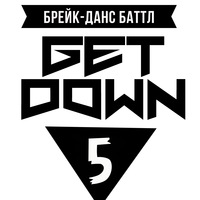 GET DOWN 5 | БРЕЙKING БАТТЛ
25 November 1708:00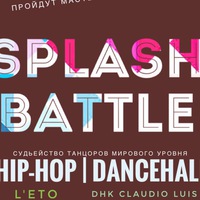 Splash battle
25 November 1708:00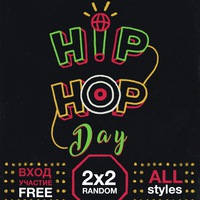 Hip-Hop Day 4
25 November 1714:00
Nordic Break League 2017
25 November 1719:00
World of Dance London Qualifier 2017
26 November 1714:00
Street Groove Jam Ed. IV
01 December 1708:00
Straight End Battles Workshops 2k17
01 December 1716:00
HIP HOP & HOUSE | Kapela & Miracle
01 December 1719:00
View more events
Danceproject.info - a non-profit product, and it is thanks to the advertising we support and develop our services.

We would be grateful if you disable AdBlock on our website.

Thank you.