Free Spirit Festival 2017
About event
FREE SPIRIT FESTIVAL 2017
INTERNATIONAL HIP HOP DANCE CAMP
Jams / Battles / Workshops / Show Contest / Concert / Parties and many Specials
Ladies and Gentleman we are proud to announce that the Free Spirit Festival is back!
From now on the Festival takes place over a period of 7 days and this year the spectrum will be expanded! There will be many new things you can look forward to! STAY TUNED!
Program:
Workshops: 24 - 28 July 2017
We offer over 60 workshops in many different categories in order to give you the best possibilities to grow and develop yourself as a dancer. Our national and international teachers are battle and freestyle experts and will guide you through the 7 days to share their knowledge, expertise and experiences.
Events:
FS WELCOME JAM: 26 July 2017
This is the first classic FS Jam with party, cypher and exchange with other dancers! On this day the FS collective will be presented to you.
Entrance: FOR FREE
FS CALL OUT NIGHT: 27 July 2017
No rules, no judges, no limits, more rounds!
Prove yourself in the cypher, get beyond your limits and face the opponent of your choice. Don't wait until you meet your favourite opponent in the battle. Call him out on the microphone on spot!
Entrance: 7€
FS LIVE NIGHT: 28 July 2017
Experience the real music! A Jam between musicians and dancer with many showcases and concerts.
Be part of this incredible night and get a new perspective on inspiration and open mindedness.
And don't miss the Party afterwards!
Entrance: 12€
FS MUSICOLOGY: 29 July 2017
Be free of categories and dance without borders to the genre of your choice. Face opponents of different styles you would never face in a classic battle concept. This event will challenge your musicality and bring it to another level!
Entrance: 13€
FS HIP HOP CHAMPIONSHIP: 30 July 2017
The ultimate final event! It's about winning or losing!
Who's gonna be the Champion of 2017?
Give your best, fight for the victory and take the trophy home.
Good luck!
Entrance: 15€
Get ready for the Free Spirit Festival 2017!
More infos and website coming soon!
Circle Session /Ukay Hip Hop Workshop
23 November 1720:00
″TEAMKA-2017″-14th International Dance Festival
24 November 1709:00
Street Dance on 4th Opole Dance Festival 24-26.11.2017
24 November 1710:00
Serial Stepperz 10th Anniversary
25 November 1700:30
FEELING OF DANCE
25 November 1707:30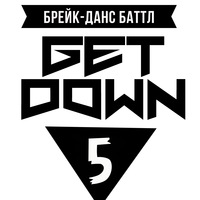 GET DOWN 5 | БРЕЙKING БАТТЛ
25 November 1708:00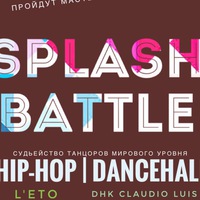 Splash battle
25 November 1708:00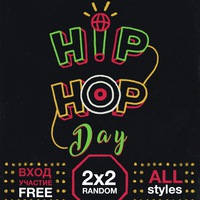 Hip-Hop Day 4
25 November 1714:00
Nordic Break League 2017
25 November 1719:00
World of Dance London Qualifier 2017
26 November 1714:00
Street Groove Jam Ed. IV
01 December 1708:00
Straight End Battles Workshops 2k17
01 December 1716:00
View more events
Danceproject.info - a non-profit product, and it is thanks to the advertising we support and develop our services.

We would be grateful if you disable AdBlock on our website.

Thank you.