About event
"HAPPY NEW BREAK" c'est le rendez-vous incontournable de la région OCCITANIE en terme de Cultures Urbaines en cette fin d'année 2016.
Cette soirée est consacrée à 100% à la culture Hip-Hop sous toutes ses formes avec de nombreuses performances artistiques & urbaines (Beat Box, Talk Box, Dj's, Danse Hip-Hop, Parkour…)
Au programme de cette soirée :
-----BATTLE NATIONAL EN DANSES HIP-HOP-----
- Battle Kids "1vs1" BREAK (-14ans ) / Lots à gagner
- Battle "5vs5" BREAK / Price Money 500€
- Battle "2vs2" ALL-STYLES / Price Money 200€
Qualifications ouvertes à tous 18h
Inscriptions obligatoires : contact@breakinschool.com
Participation 3€ par danseur (les personnes non selectionées lors de la qualification pourront tout de même assister à la soirée HAPPY NEW BREAK)
Line up :
Dj : T-SIA (Paris)
Speaker : BK (Montpellier)
Jury : Simo croc (Maroc) / Sarah Bidaw (Lille) / Dany (Paris) / Hakim (Paris) Jade (Strasbourg/Paris) ?
Showcases : Lil Beproud (Avignon) / Team Rocket (Paris)
-----CONTEST NATIONAL DE PARKOUR-----
Les 8 Meilleurs Freeruners de la région s'affronteront lors d'une compétition de Haute voltige sous l'oeil avisé d'un Jury de renommé mondiale.
Jury : Coming soon
INFOS PRATIQUES :
Vendredi 30 Décembre 2016 / 20h
Salle Gascogne - Colomiers
Tarifs public : BILLETERIE SUR PLACE
5€ moins de 18 ans / 8€ plus de 18 ans
Plus d'informations sur www.breakinschool.com
Circle Session /Ukay Hip Hop Workshop
23 November 1720:00
″TEAMKA-2017″-14th International Dance Festival
24 November 1709:00
Street Dance on 4th Opole Dance Festival 24-26.11.2017
24 November 1710:00
Serial Stepperz 10th Anniversary
25 November 1700:30
FEELING OF DANCE
25 November 1707:30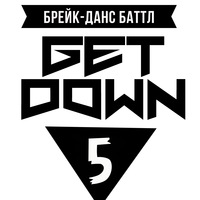 GET DOWN 5 | БРЕЙKING БАТТЛ
25 November 1708:00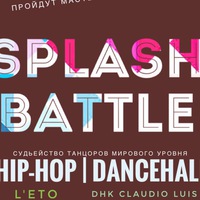 Splash battle
25 November 1708:00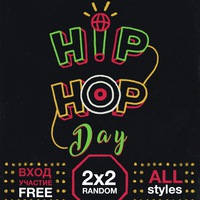 Hip-Hop Day 4
25 November 1714:00
Nordic Break League 2017
25 November 1719:00
World of Dance London Qualifier 2017
26 November 1714:00
Street Groove Jam Ed. IV
01 December 1708:00
Straight End Battles Workshops 2k17
01 December 1716:00
View more events
Danceproject.info - a non-profit product, and it is thanks to the advertising we support and develop our services.

We would be grateful if you disable AdBlock on our website.

Thank you.