HDI DANCE CAMP Australia 2018
About event
HDI AUSTRALIA 2018!
BOOK ONLINE AT: https://www.trybooking.com/RPEG
Your opportunity to train with the BEST Choreographers in the world, alongside passionate dancers, have fun and get great training.
**MELBOURNE: 25th - 28th JANUARY**
FACULTY:
- BAM MARTIN (USA) Kinjaz)
- MARKO PANZIC (Aus)
- KERRIE MILNE (Ireland)
- RICKY JINKS (UK)
- SARAH VAI (Aus)
Discounts available for groups of 7 or more. Please email us to receive a discount code!
Need more information?
Please email: australia@hdidancecamp.com
or text/call EMILY +61 427 775 797
**SOAR UK prides themselves in hosting professional and inspiring events across the globe. If by chance an event must be cancelled or postponed due to reasons such as choreographer cancellation, unforeseen circumstances or under minimum number bookings, SOAR UK reserves the right to make changes up to three (3) weeks prior to the event starting date - wether that be cancellation or moving of event date.
Unfortunately for some this may mean personal monies have already been spent in preparation for the event. Please contact info@soaruk.co.uk if you would choose to discuss this issue with one of our Directors.
We appreciate your understanding and co-operation.
ДВИГАЙ ФЛЭЙВУ! Отбор на MARVELOUS BATTLE 6
21 April 1814:00
LeTa DANCE COURSE: 1+1/improvisation & technique
21 April 1815:00
BREAK OUT 3vs3
28 April 1807:00
28 АПРЕЛЯ — Family Battle 2018 —
28 April 1809:00
Падение вверх2/Антон и Карл/ Хаус и Контемпорари
28 April 1811:00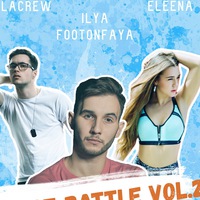 RED HOT BATTLE | 29 АПРЕЛЯ ТЮМЕНЬ
29 April 1805:00
AFRO BOOM VOL.5 *ANNIVERSARY*
29 April 1806:00
Детский фестиваль ″Танцуй пока молодой 5″
29 April 1808:00
Мастер классы NASTYA MADSTATE/ANDREY STYLEZ
29 April 1815:00
29.04 – 2 WORKSHOPS by IRINA SNCH
29 April 1815:00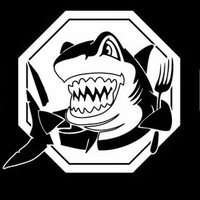 ″МЯСОРУБКА БАТЛ″
02 May 1808:00
МАСТЕР КЛАССЫ BATALLA
04 May 1817:00
View more events
Danceproject.info - a non-profit product, and it is thanks to the advertising we support and develop our services.

We would be grateful if you disable AdBlock on our website.

Thank you.