Hip Hop International Spain
About event
Más de 1500 bailarines de nuestro país competirán por el más buscado título de hip-hop.HHI Spain 2017 será un evento llenado de figuras de la danza, celebridades, actuales campeones HHI de otros países, y mucho mas….Está destinado a ser una semana de acontecimientos extraordinarios y como representante exclusivo de HHI en España es la única manera de llegar!
Time For Kids 2017
23 June 1706:00
The Intersection 2017
24 June 1707:00
КАРАВАН STREET CULTURE FEST
24 June 1708:00
ON! Street at ON! Fest 2017
24 June 1709:00
Summer Dance Battle 2017 | 24 июня ЕКБ
24 June 1710:00
Sneaker Show Breakdance battle
24 June 1711:00
24-25 ИЮНЯ | SUMMER INTENSIVE
24 June 1713:00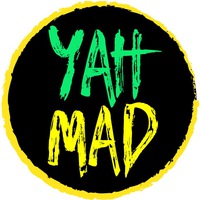 Beatdance Contest à La Gaîté Lyrique • PHH12
24 June 1714:00
JUST DANCE
24 June 1717:00
ALL in ONE″ 2017 urban kamp
24 June 1717:00
TURFinc presents: The Bay vs Litefeet, Flexin, Vogue (NYC Edition) Dance Battle
25 June 1719:00
View more events
Danceproject.info - a non-profit product, and it is thanks to the advertising we support and develop our services.

We would be grateful if you disable AdBlock on our website.

Thank you.