Hip-Hop & Ragga Workshop Tito / Sadeck & Nilton
12:45, 17 January 16
About event
Rien de tel que de commencer cette année avec une bonne session de 5h de danse le DIMANCHE 17 JANVIER 2016 afin de travailler en profondeur les steps en ragga et fondamentaux en Hip-Hop suivit d'une chorée.
J'ai le plaisir de vous présenter Sadeck et Nilton des Heroe's Fusion tout droit de Nîmes et de Montpellier viendront pour vous faire partager leur passion et vous faire taffer à fond.
Au programme :
10h45-12h Ragga Dancehall avec Tito
12h-13h15 Hip-Hop avec Tito
13h15-14h Pause
14h-15h15 Funkystyle (poppin & lockin) avec Sadeck
15h30-16h45 Hip-Hop New Style avec Nilton
Cours TOUS NIVEAUX
ouvert à tous et à toutes (amateurs ou professionnels)
TARIFS :
Cours à l'unité 12€
2 cours 20€
Journée 35€ ( 30€ en réservant avant le vendredi 15 Janvier)
INSCRIPTIONS :
ATTENTION !!!
RESERVATION OBLIGATOIRE ET RÈGLEMENTS chèque ou espèce À REMETTRE À TITO
Ou sur place PAR ESPÈCE UNIQUEMENT
ATTENTION inscription validé une fois le règlement reçu.
Contact :
Tito : 0665160792
Facebook : Tito danseur
Mail : halldance.stage@gmail.com
Merci de vous présenter 15 minutes avant chaque début des cours avec une 2 ème paire de baskets propres.
LIEU :
Danse2dance
6 bis rue des Frères Peugeot
ZI du Vidailhan
(À proximité de l'école Shaolin)
31130 Toulouse-Balma
Circle Session /Ukay Hip Hop Workshop
23 November 1720:00
″TEAMKA-2017″-14th International Dance Festival
24 November 1709:00
Street Dance on 4th Opole Dance Festival 24-26.11.2017
24 November 1710:00
Serial Stepperz 10th Anniversary
25 November 1700:30
FEELING OF DANCE
25 November 1707:30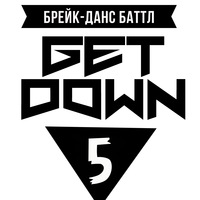 GET DOWN 5 | БРЕЙKING БАТТЛ
25 November 1708:00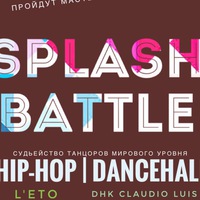 Splash battle
25 November 1708:00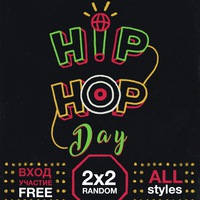 Hip-Hop Day 4
25 November 1714:00
Nordic Break League 2017
25 November 1719:00
World of Dance London Qualifier 2017
26 November 1714:00
Street Groove Jam Ed. IV
01 December 1708:00
Straight End Battles Workshops 2k17
01 December 1716:00
View more events
Danceproject.info - a non-profit product, and it is thanks to the advertising we support and develop our services.

We would be grateful if you disable AdBlock on our website.

Thank you.