Hong10 & Maele "Reeflex" Sabuni workshop by Ndjara and Danceteam
18:00, 12 February 16
About event
Danceteam International in cooperation with Ndjara (www.ndjara.com) is proud to host a workshop of two most insanely talented and inspiring dancers out there - Hong10 and Maele "Reeflex" Sabuni! Workshops are part of the Helsinki Battle for Peace tour (more info below)
Maele "Reeflex" Sabuni's Hiphop workshop takes place on 12.2.2016 at 18:00-19:30 (6pm-7.30pm)
Hong10 Breakdance workshop takes place on 14.2.2016 at 13:00-14:30 (1pm-2.30pm)
Location for both workshops is Danceteam Home of Dance Studio (Kulosaari Secondary School, Ståhlberginkuja 1, Helsinki)
PRICE IN ADVANCE: 25€ /per workshop. 40€ /both workshopsPrice at the door: 30€/per workshop. 50€ /both workshops
SIGN UP here (limited places): http://bit.ly/202l5rK
On Saturday 13.2. Helsinki Battle for Peace tour! Breakdance and hiphop battles. At Musiikkitalo, Mannerheimintie 13a, Helsinki.
Check out here: http://on.fb.me/1Otakr9
HONG10
Red Bull BC One All Star Hong 10 (born Kim Hong-Yeol) is a two-time Red Bull BC One World Champion (2006 and 2013). A former member of the Korean crew Expressions, he is a current member of 7Commandoz and Drifterz Crew. Recognized for being one of the most creative and strength-driven B-Boys in the world, his signature moves include the Hong 10 Freeze, where he lifts his legs up horizontally over his body, balancing only on his head and hand. Yeol means ten in Korean, hence his nickname.
List of titles:
- 2001, 1st place, Be B-Boy, Japan
- 2002, 1st place, B-Boy Master Championship, Korea
- 2002, 1st place, International Battle Of The Year, Germany
- 2002, 1st place, UK B-Boy Championships, Crew Battle, London
- 2004, 1st place, B-Boy UNIT Vol.6. Korea
- 2004, 1st place, Freestyle Session Korea
- 2005, 1st place, UK B-Boy Championships, Crew Battle, London
- 2005, 2nd Place, Red Bull BC One World Final Berlin, Germany
- 2006, 1st Place, Red Bull BC One World Final Sao Paulo, Brazil 2006
- 2013, 1st Place, Red Bull BC One World Final South Korea 2013
- 2014: 1st place, New Taipei BBoy City, Taiwan, Crewbattle
- 2014: Participation, Red Bull BC One World Final France 2014, 1on1
MAELE REEFLEX" SABUNI
Maele "Reeflex" Sabuni is a professional street dancer (STOCKHOLM/SWEDEN). He has been dancing for over 10 years , focuses mostly on Hip Hop and House but is basically self-taught in all the street dance styles . Studied at Åsa folkshögskola together with other professional street dancers for development and in addition to the normal practice he explores other movements such as the New York style Bone Breaking / Flexing to create his own character . Reeflex is one of Sweden's greatest battle dancer and has won numerous titles around Sweden and Europe, including the Baltic Session ( Estonia), Juste Debout Scandinavia ( Street Star ) and Juste Debout Paris World Finals ( semifinalist ). Reeflex also works with other choreographers, artists and tours, recently seen on Streetstar Open Stage Tour and Acewilder Tour!
Circle Session /Ukay Hip Hop Workshop
23 November 1720:00
″TEAMKA-2017″-14th International Dance Festival
24 November 1709:00
Street Dance on 4th Opole Dance Festival 24-26.11.2017
24 November 1710:00
Serial Stepperz 10th Anniversary
25 November 1700:30
FEELING OF DANCE
25 November 1707:30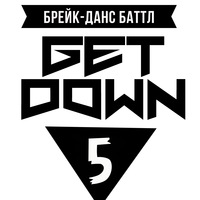 GET DOWN 5 | БРЕЙKING БАТТЛ
25 November 1708:00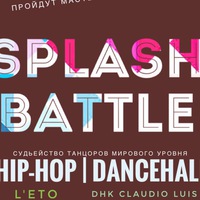 Splash battle
25 November 1708:00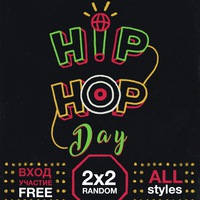 Hip-Hop Day 4
25 November 1714:00
Nordic Break League 2017
25 November 1719:00
World of Dance London Qualifier 2017
26 November 1714:00
Street Groove Jam Ed. IV
01 December 1708:00
Straight End Battles Workshops 2k17
01 December 1716:00
View more events
Danceproject.info - a non-profit product, and it is thanks to the advertising we support and develop our services.

We would be grateful if you disable AdBlock on our website.

Thank you.