Hyper Week 2k17 | Nightlife
About event
Hyper Week 2k17| NIGHTLIFE
Official event with the programme of our Nights during Hyper Week 2k17
23/7
WELCOME TO HW 2K17
Start 11.30 p.m
Location: AfroBar (winter zone)
24/7
LIVE AFRO MUSIC CONCERT with JOHNNY and THE FAMILY
Start 11.00 p.m
Location: AfroBar (summer zone)
25/7
"BEATS & VIBES"
URBAN BEATS NOISE - start 11.30 p.m
Mario Perez Amigo & Combat
RANDOM PARTY - start 0.30 a.m
Dj Combat
Location: AfroBar (winter zone)
26/7
"LOVE IS IN THE AIR"
ME vs MUSIC (charity night to support HH4Hope) - start 11.30 p.m
I FEEL LOVE PARTY - start 0.30 a.m
Dj Ake
Location: AfroBar (summer zone)
27/7
"STRIKE THE POSE"
Hyper Week presents "The Safari" Kiki Function - start 11 p.m
Dj Ake
Host: Chiara Bucciarelli
Judge: Danielle Polanco
RED CARPET PARTY- start 0.30 a.m
Location: Afrobar (winter zone)
28/7
"BATTLES VERSUS"
in collaboration with OBS TAIWAN & FLAVOURAMA
During the night we will find four categories of battle:
POPPING VS BREAKING 2vs2
LOCKING VS WAACKING 2vs2
HIP HOP: SOCIAL VS FREESTYLE 2vs2
HOUSE: CHICAGO VS JOHANNESBURG 1vs1
- PRESELECTIONS @Lido Jolly - start 7.00 p.m
- FINALS @AfroBar - start 11.00 p.m
The JUDGES will be:
Popping vs Breaking - Storm and Bruce
Locking vs Waacking - Bagsy and Storm
Hip Hop - Batalla and Alex
House - Hiro and Perla
Host: Niako
DJ: Dj Ake & Dj Combat
Winners of HOUSE will be preselected for FLAVOURAMA 2k17 in Salzburg (Austria).
Winners of POPPING and LOCKING will be preselected for OCEAN BATTLE SESSION 2k18 in Taipei (Taiwan).
In order to make sure you will be a Battle VS protagonist that night, you can already fill the form you will find here:
https://goo.gl/forms/y2AWUiorTDJco0pL2
29/7 POOL PARTY
Start 11.30 p.m
Location: Lido Jolly
Dj: Combat
www.pjd.it
LOCATIONS
AfroBar viale Kennedy n.47, Catania
Lido Jolly viale Kennedy n.85, Catania
BATTLE VERSUS
to registrate fill the form on:
hwbattleversus@gmail.com
Circle Session /Ukay Hip Hop Workshop
23 November 1720:00
″TEAMKA-2017″-14th International Dance Festival
24 November 1709:00
Street Dance on 4th Opole Dance Festival 24-26.11.2017
24 November 1710:00
Serial Stepperz 10th Anniversary
25 November 1700:30
FEELING OF DANCE
25 November 1707:30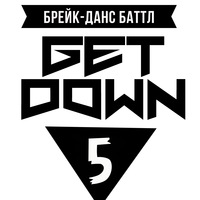 GET DOWN 5 | БРЕЙKING БАТТЛ
25 November 1708:00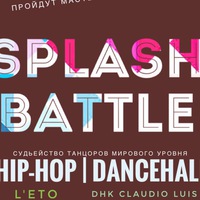 Splash battle
25 November 1708:00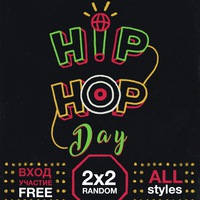 Hip-Hop Day 4
25 November 1714:00
Nordic Break League 2017
25 November 1719:00
World of Dance London Qualifier 2017
26 November 1714:00
Street Groove Jam Ed. IV
01 December 1708:00
Straight End Battles Workshops 2k17
01 December 1716:00
View more events
Danceproject.info - a non-profit product, and it is thanks to the advertising we support and develop our services.

We would be grateful if you disable AdBlock on our website.

Thank you.