About event
"HYPER WEEK 2k17".... Just for " HIP HOP "Lovers
PJD art Director/ HW head of Training Programgs
MICHAEL NIAKO LAMARRE explanes to us:
"What makes HW beings so special?!... well, It could be endless reasons but according to me it s just only One:
the real and genuine love and respect for Hip Hop like the culture that involes people, artists from all over the world. Artits who want to enjoy the more contemporary way of FREE EXPRESSION and not Impression. Hip Hop not just only like a Dance tecnique, Style, beats or " who was the 1st " bla bla bla... but Hip Hop like a way to think, be, live not like a " dancer " but like a Human being .."
MISSION
PJD gives a big importance to educational concept, from latin verb "e-ducere" (to bring out, to free). Each artist called by PJD to EDUCATE the younger dancers has the duty to bring out from them the best, as from artistic so from human point of view as well. Immediately after the tutor's goal becomes to push the students sharing and enjoying their own discovered art with the world.
HW Teachers' Tutors' Guides' will push you to look at inside of yourself
TEACHERS' MAIN GOAL AND RESPONSIBILITY:
– 1st .. Guide each of you to find your own dance by showing how to research it through your moves and body;
– 2nd.. Follow and help you to develop, grow both as person and dancer;
–3rd ..Push you to do not stop in front of your own limits but use them to become more aware and confident in yourself by accepting all challenges on your path of Dancer;
-4th.. Humbly give you their Knowledge, Expertise, Passion and Respect one to each other and for the HIP HOP CULTURE!
HYPER WEEK TRAINING PROGRAMS:
- Technical foundations of eachstyle
- Music,Musicality and Flow applied to the body motion
- Different Training Levels
- " Buil Your Dance"( by Niako's original concept)
- Lab Experience
HW 2k17 TUTOR's LINE UP
Hip Hop :
NIAKO, BATALLA, MARTHA N., ALEX the Cage, JIMMY Y., AMARI MARSHALL
House:
HIRO, PERLASON
Popping:
BRUCE YKANJI
HOAN Popping
STORM
Breking:
STORM
Vogue:
DANIELLE POLANCO
Dancehall:
LIL GBB
HELENE LADYCUFAYA
Krumping:
KID TIGHT EYEZ
Waacking:
BAGSY
TBA.... we still have surprises for you Crazy Surprises !!!!!!
Stay Tunned .. ;)
don t exitate to contact HW team at hyperweek.pjd@gmail.com
Circle Session /Ukay Hip Hop Workshop
23 November 1720:00
″TEAMKA-2017″-14th International Dance Festival
24 November 1709:00
Street Dance on 4th Opole Dance Festival 24-26.11.2017
24 November 1710:00
Serial Stepperz 10th Anniversary
25 November 1700:30
FEELING OF DANCE
25 November 1707:30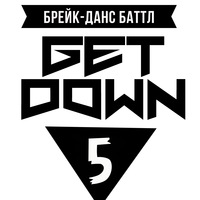 GET DOWN 5 | БРЕЙKING БАТТЛ
25 November 1708:00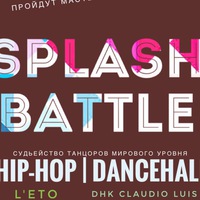 Splash battle
25 November 1708:00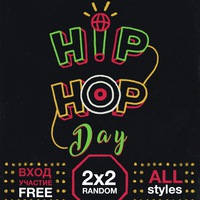 Hip-Hop Day 4
25 November 1714:00
Nordic Break League 2017
25 November 1719:00
World of Dance London Qualifier 2017
26 November 1714:00
Street Groove Jam Ed. IV
01 December 1708:00
Straight End Battles Workshops 2k17
01 December 1716:00
View more events
Danceproject.info - a non-profit product, and it is thanks to the advertising we support and develop our services.

We would be grateful if you disable AdBlock on our website.

Thank you.