II Фестиваль уличных стилей ″Южная столица″
About event
Фестиваль «Южная столица» — яркое hip-hop событие лета 2017. В июне мы во второй раз откроем двери «Сочи парка» всем представителям современных направлений из России, Европы и США: танцорам, рэперам, битбоксерам, граффити-художникам, ди-джеям и др.
Вас ждут:
- танцевальные баттлы и мастер-классы;
- профессиональные судьи из России, Франции, США;
- вечеринка с участием РЭП-БАТТЛА «SLOVO»;
- гала-концерт с участием группа "Каста";
- безлимитное посещение аттракционов Сочи Парка в течение трех дней;
В каждом направлении фестиваля будут определены победители, которые получат гарантированные призы. Главный приз -поездка для команды из 5 человек на танцевальный фестиваль «Hip Hop New School» во Францию за счет организаторов фестиваля.
Судьи фестиваля:
Rayen Reveal Casicas (США),
Bouba Colorz (Франция),
РЫБА (Ростов-на-Дону),
Minininja (Ростов-на-Дону),
Beat Master (Москва),
Bgirl Tasha (Сочи),
МОМО (Ростов-на-Дону).
DJ'S фестиваля:
Rabbit (FunkyFam/Лазаревка )
Energy (Color Of Skillz crew/Волгоград-Тамбов-Харьков)
Bubich (FunkyFam/Лазаревка )
MC фестиваля:
Pecheneg (ComixZone/Ростов-на-Дону)
Pingwin (Ability/Ростов-на-Дону)
Подробнее о судьях и участниках фестиваля: https://vk.com/topic-141374865_35167655
Направления фестиваля:
Breakdance battle 1х1:
- Junior (0 – 10 лет включительно);
- Varsity (11 – 16 лет включительно);
- Adults (от 17 лет)
Breakdance battle Crew 5 х Crew 5
Hip-hop battle 1х1
Popping 1х1
House battle 1х1
Show case (стиль, возраст, уровень подготовки и количество участников не ограничены)
Beatbox battle 1х1
Graffiti
Rap battle от «SLOVO» 1х1 (18+)
Купить билеты тут - https://sochi.kassir.ru/festivali/sochi-park/vtoroy-otkryityiy-festival-ulichnyih-stiley-yujnaya-stolitsa_2017-06-02_1000
Circle Workshops nov-des 2017
21 November 1720:00
Bboy Bruce Almighty – Breaking Workshop ad ALBA // Associazione Espressione Hip Hop – FreeSteps Crew
21 November 1721:00
Circle Session /Ukay Hip Hop Workshop
23 November 1720:00
″TEAMKA-2017″-14th International Dance Festival
24 November 1709:00
Street Dance on 4th Opole Dance Festival 24-26.11.2017
24 November 1710:00
Serial Stepperz 10th Anniversary
25 November 1700:30
FEELING OF DANCE
25 November 1707:30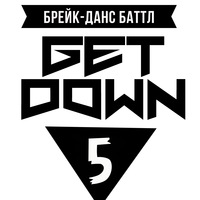 GET DOWN 5 | БРЕЙKING БАТТЛ
25 November 1708:00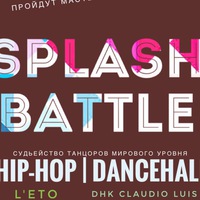 Splash battle
25 November 1708:00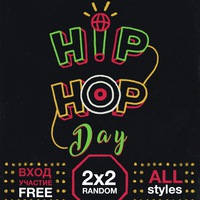 Hip-Hop Day 4
25 November 1714:00
Nordic Break League 2017
25 November 1719:00
World of Dance London Qualifier 2017
26 November 1714:00
View more events
Danceproject.info - a non-profit product, and it is thanks to the advertising we support and develop our services.

We would be grateful if you disable AdBlock on our website.

Thank you.