Intelligent Movement
07:00, 07 December 14
About event
It will be as it always was, you're a b-boy or a hip hop freestyler, the same sweat, the same passion, the same concept, a culture ..
No distinction, no division.
If you are a street dancer , this is the battle for you!
Don't care about dancing this or that style just come and share your skills and your love for music!
Any background accepted, but (strong) hip hop knowledge strictly required.
Bboying is hip hop
Freestyle hip hop is hip hop
Hip hop music for hip hop dancers
IM 2 VS 2 HIP HOP DANCE CONTEST
-Who can participate?
All hip hop heads.
The pairs can be formed by two bboys, a bboy and a freestyler or two freestylers.
Judges:
MR. WIGGLES (Rocke Steady crew, Electric Boogaloos)
BUDDHA STRETCH (Elite Force)
DJ's:
SPARTA (Double Struggle)
MASTA FIVE (BM records, Zulu Nation Italy)
ONLY HIP HOP MUSIC from funky breaks to rap and instrumental beats.
MORE INFOS COMING SOON!!
INTELLIGENT MOVEMENT
domenica 7 dicembre

″TEAMKA-2017″-14th International Dance Festival
24 November 1709:00
Street Dance on 4th Opole Dance Festival 24-26.11.2017
24 November 1710:00
Serial Stepperz 10th Anniversary
25 November 1700:30
FEELING OF DANCE
25 November 1707:30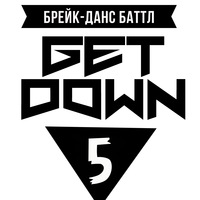 GET DOWN 5 | БРЕЙKING БАТТЛ
25 November 1708:00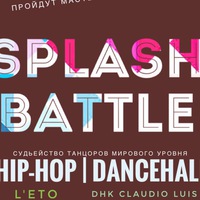 Splash battle
25 November 1708:00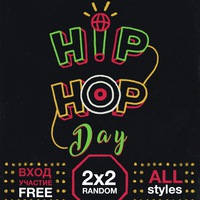 Hip-Hop Day 4
25 November 1714:00
Nordic Break League 2017
25 November 1719:00
World of Dance London Qualifier 2017
26 November 1714:00
Street Groove Jam Ed. IV
01 December 1708:00
Straight End Battles Workshops 2k17
01 December 1716:00
HIP HOP & HOUSE | Kapela & Miracle
01 December 1719:00
View more events
Danceproject.info - a non-profit product, and it is thanks to the advertising we support and develop our services.

We would be grateful if you disable AdBlock on our website.

Thank you.