IWS - Masterclasses with the Legend Mr. Wiggles
About event
The Legend / OG @ Flying Steps Academy
Coach: Mr. Wiggles
Workshop 1 - Breakdance: Monday, 2.04. / 17:00 - 20:00
Rockin · Top Rocks · New York Style · Hand Style + 30min History
Workshop 2 - Popping: Dienstag, 3.04. / 18:30 - 21:30
52 Tuts (Hand Stlye) · Boog Style · Techniques + 30min History
Level: All Level
Price: Academy member 23 / Extern guests 28
Payment: At the studio / academy app
Information:
workshop@flyingsteps-academy.de
----------------------------------------------------------------
· Rock Steady Crew
· The Electric Boogaloos
· Tribal Click
· Zulu Nation
· TC5 (the cool five)
Steffan "Mr. Wiggles" Clemente, born 1965 in Bronx N.Y., is a South Bronx Puerto Rican raised on Hip Hop since the early 70's. He learned all his Hip Hop crafts in the harsh streets of the Bronx. His dancing career started by battling all around the rough streets of New York City. He built his battling reputation until he able to battle around the world. This includes Europe, South America, Asia, Middle East, Canada, and on the great stages of Broadway. Mr. Wiggles has also been credited for 2 important movies which helped establish Hip Hop today. These movies are "Beat Street" and "Wild Style". He was given the name REK by an underground graffiti writer named SEEN from TC5 for his popularity in dancing at school, but later changed it to Mr. Wiggles after a show in Virginia Beach. Aside from dancing, Mr. Wiggles also worked in theater, film, and music with popular artists such as Graciele Danielle, Bill Irwin, Anne Marie D'Angelo, and the like. He has been a featured artist in the Apollo Theater and performed at Kennedy Center. He has appeared in music videos with artists such as Missy Elliot, Usher, Madonna, and Limp Bizkit, among others.
Steffan Clemente is married to Zoraya Clemente and has 6 children named Unico, Alexandra, Talib, Ammar, Atiya, and Zamaria.[1]
Wiggles performs as a solo artist and with the Electric Boogaloos and Rock Steady Crew. He is also committed to participating in outreach programs teaching youth about the positive aspects of hip hop culture.
Wiggles received a 1993 Foundation for Contemporary Arts Grants to Artists Award.[3] Wiggles was nominated for a Drama Desk Award for the Ghettoriginal production of Jam on the Groove. He won a Bessie Award for Best Choreography for the theatrical production of So What Happens Now, a play dedicated to Buck4, a deceased Rock Steady Crew member.
Recently, Wiggles along with the members of Rock Steady Crew was acclaimed at the first VH-1 Hip Hop Honors.
BREAK OUT 3vs3
28 April 1807:00
28 АПРЕЛЯ — Family Battle 2018 —
28 April 1809:00
Падение вверх2/Антон и Карл/ Хаус и Контемпорари
28 April 1811:00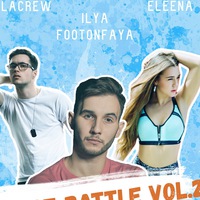 RED HOT BATTLE | 29 АПРЕЛЯ ТЮМЕНЬ
29 April 1805:00
AFRO BOOM VOL.5 *ANNIVERSARY*
29 April 1806:00
Детский фестиваль ″Танцуй пока молодой 5″
29 April 1808:00
Мастер классы NASTYA MADSTATE/ANDREY STYLEZ
29 April 1815:00
29.04 – 2 WORKSHOPS by IRINA SNCH
29 April 1815:00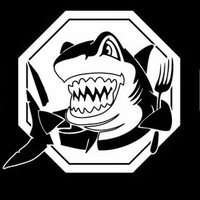 ″МЯСОРУБКА БАТЛ″
02 May 1808:00
МАСТЕР КЛАССЫ BATALLA
04 May 1817:00
″NORD2NORD″ – GRAND FINAL 05-06.05.2018
05 May 1810:00
5-й Ежегодный Чемпионат Танцевальных Шоу ″TOP-3″
06 May 1814:00
View more events
Danceproject.info - a non-profit product, and it is thanks to the advertising we support and develop our services.

We would be grateful if you disable AdBlock on our website.

Thank you.