About event
❌ J2M Dance battle - 14.10.2017 ❌
Wir sind eine Reine Mädchen Crew, die seit vielen Jahren in der Tanzszene dabei ist. Es ist unsere erste Veranstaltung, welche wir mit vielen anderen leidenschaftlichen Tänzer teilen wollen. Extra für euch super Judges und krasse Dj's !! Seid dabei wenn es heißt J2M DANCE BATTLE. Wir freuen uns auf jeden einzelnen! Ob Anfänger, fortgeschritten oder nur Zuschauer, Hauptsache wir haben einen unvergesslichen Tag und eine Hammer Atmosphäre.
Wir freuen uns auf euch!!
🏵FEMALEPOWER 🏵
- LINEUP -
Einlass/Anmeldung: 13 Uhr!
Beginn/preselection: 14 Uhr!
Anmeldungen vor Ort!
EINTRITT 5€
❌ Judges! ❌
Frankydee
Memo
Joker
❌ DJ's ❌
Dj Shampoo (Ger)
Dj Bart (Cze)
Kategorien:
1vs1 HipHop
1vs1 Popping
1vs1 Allstyle
》》🔴Gesamtpreis 300€ !!🔴《《
Je Kategorie 100€
+ Pokal und Tshirt
Essen und Trinken gibt es vor Ort für kleine Preise.
SPECIALS!!!!
❌ Get the Köfte battle ❌
Der Gewinner kriegt eine Portion Köfte umsonst!
Bringt gute Laune mit!!
Euer Team J2M
🏵 Natascha,Jamila,Mira,Becki 🏵
BREAK OUT 3vs3
28 April 1807:00
28 АПРЕЛЯ — Family Battle 2018 —
28 April 1809:00
Падение вверх2/Антон и Карл/ Хаус и Контемпорари
28 April 1811:00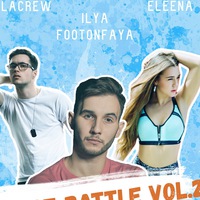 RED HOT BATTLE | 29 АПРЕЛЯ ТЮМЕНЬ
29 April 1805:00
AFRO BOOM VOL.5 *ANNIVERSARY*
29 April 1806:00
Детский фестиваль ″Танцуй пока молодой 5″
29 April 1808:00
Мастер классы NASTYA MADSTATE/ANDREY STYLEZ
29 April 1815:00
29.04 – 2 WORKSHOPS by IRINA SNCH
29 April 1815:00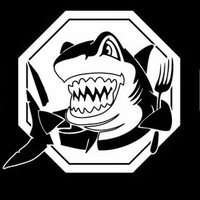 ″МЯСОРУБКА БАТЛ″
02 May 1808:00
МАСТЕР КЛАССЫ BATALLA
04 May 1817:00
″NORD2NORD″ – GRAND FINAL 05-06.05.2018
05 May 1810:00
5-й Ежегодный Чемпионат Танцевальных Шоу ″TOP-3″
06 May 1814:00
View more events
Danceproject.info - a non-profit product, and it is thanks to the advertising we support and develop our services.

We would be grateful if you disable AdBlock on our website.

Thank you.