Joseph Go at Rules Dance Studio
About event
13 FEBBRAIO 2017
Rules Dance Studio presenta
JOSEPH GO (O'Trip House / France)
WORKSHOP HIP HOP FREESTYLE
2 ore e 30 minuti di allenamento guidato
dalle 20:00 alle 22:30
Membro della crew "O'Trip House", è uno dei pionieri per ciò che riguardano l'House Dance e l'Hip Hop in Europa. Dal 2011, dopo un viaggio in Africa, ha riscoperto le sue origini e con la sua compagna Janka ha iniziato a ballare Afro House. Ballerino energico, è tutt'ora il mentore di ballerini come Martha e Niki. Dice:
"La danza è un viaggio, però prima di cambiare genere è basilare comprendere a fondo il genere che stai studiando".
COSTI:
Interni Rules Dance Studio: 15€
Esterni: 25€
PRENOTAZIONE WORKSHOP:
Potete prenotarvi inviando una mail a: rulesdancestudio@gmail.com inserendo come oggetto "JOSEPH GO" e specificando nome, cognome, recapito telefonico.
La prenotazione ha validità solo se seguita dal saldo presso la sede RULES Dance Studio o tramite bonifico bancario entro e non oltre il 5 febbraio 2017 (le coordinate per il pagamento verranno inviate in risposta alla mail di prenotazione).
Questo consentirà all'organizzazione di chiudere la classe ad un numero di partecipanti adeguato affinché venga garantita la qualità della stessa.
--------------------------------------------
INFO> rulesdancestudio@gmail.com
rulesdancestudio.com/josephgo
instagram.com/rulesdancestudio
facebook.com/rulesdancestudio
youtube.com/rulesdancestudiochannel
Serial Stepperz 10th Anniversary
25 November 1700:30
FEELING OF DANCE
25 November 1707:30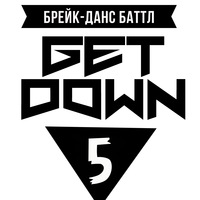 GET DOWN 5 | БРЕЙKING БАТТЛ
25 November 1708:00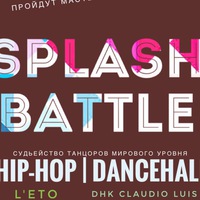 Splash battle
25 November 1708:00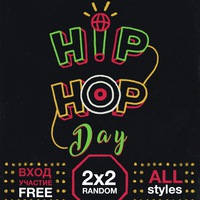 Hip-Hop Day 4
25 November 1714:00
Nordic Break League 2017
25 November 1719:00
World of Dance London Qualifier 2017
26 November 1714:00
Street Groove Jam Ed. IV
01 December 1708:00
Straight End Battles Workshops 2k17
01 December 1716:00
HIP HOP & HOUSE | Kapela & Miracle
01 December 1719:00
ICEE Hip Hop workshop Atelye54 (PD)
01 December 1721:00
Funky flava battle
02 December 1709:00
View more events
Danceproject.info - a non-profit product, and it is thanks to the advertising we support and develop our services.

We would be grateful if you disable AdBlock on our website.

Thank you.