Joseph Go & Janča J The One Connection v Olomouci
13:15, 07 January 17

Olomouc, Czech Republic , Fitcentrum Na Tribuně
About event
Ahoj. Tak Konečně:) , opět po roce se na vás chystáme v Olomouci, tradiční povánoční nálož aneb parádní start do nového tanečního roku:) ! Na stejném místě, přijemný, prosvícený zrcadlový sál ve Fitcentrum na tribuně. Na programu máme 4lekce - HipHop, House dance, Afrohouse, Kuduro. Pořádně zamakáme, přiučíme se, dáme si do těla.
Budem se na Vás těšit v Olomouci :) !
Joseph Go & Janča J The One Connection
INFO
SOBOTA 7.01.2017!
LEKCE
HipHop 12:30 – 13:40 Joseph GO
House dance 13:45 – 14:55 Joseph GO
15min pauza
Afrohouse 15:10 – 16:20 Janča J
Kuduro 16:25 - 17:35 Joseph GO & Janča J
Dostavte se prosím alespoň 15min před začátkem lekcí !
REGISTRACE
Povinná předem na email! Pouze závazné !!! přihlášky zasílejte na DANCEWORKSHOP@EMAIL.CZ ve tvaru (jméno,příjmení,lekce)
REGISTRACE SE UZAVÍRÁ 05.01.2017 (! v případě zaplnění už dříve)!!!
Kapacita omezena!
CENA
1lekce/280,-
2lekce/450,-
3lekce/650,-
4lekce/750,-
PLATBA
Na místě
MÍSTO
Na Střelnici 39
77900 Olomouc
DOPRAVA
Pojedete tramvají číslo 2/7 na zastávku Palackého nebo tramvají 3/4/6 na zastávku Náměstí Hrdinů. Vystoupíte na některé ze zastávek a vrátíte se na velkou křižovatku (uvidíte lékárnu a velké otáčecí hodiny) a vydáte se po ulici Legionářská. Jdete stále rovně (po levé straně míjíte Billu) a jdete přes parkoviště pořád rovně, menším parčíkem, až dojdete ke stadionu (po levé straně uvidíte velké fitnesscentrum Omega a NH hotels). Jdete pořád rovně až ke konci stadionu (stále je to ulice Legionářská), dojdete k restauraci Gól, tam se vydáte doprava a po pár vteřinách uvidíte vchod na tribunu, je tam vedle bankomat, kasino a obchod. Výjdete nahoru po schodech a jste ve Fitcentru na tribuně:)
Zní to možná složitě ale je to snadné a blízko centra :)!
Těšíme se !
kontakt ( +420 776 195 462 )
Circle Workshops nov-des 2017
21 November 1720:00
Bboy Bruce Almighty – Breaking Workshop ad ALBA // Associazione Espressione Hip Hop – FreeSteps Crew
21 November 1721:00
Circle Session /Ukay Hip Hop Workshop
23 November 1720:00
″TEAMKA-2017″-14th International Dance Festival
24 November 1709:00
Street Dance on 4th Opole Dance Festival 24-26.11.2017
24 November 1710:00
Serial Stepperz 10th Anniversary
25 November 1700:30
FEELING OF DANCE
25 November 1707:30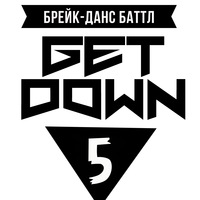 GET DOWN 5 | БРЕЙKING БАТТЛ
25 November 1708:00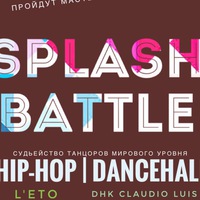 Splash battle
25 November 1708:00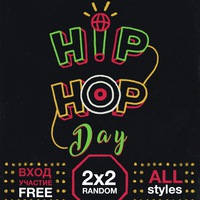 Hip-Hop Day 4
25 November 1714:00
Nordic Break League 2017
25 November 1719:00
World of Dance London Qualifier 2017
26 November 1714:00
View more events
Danceproject.info - a non-profit product, and it is thanks to the advertising we support and develop our services.

We would be grateful if you disable AdBlock on our website.

Thank you.