Kill your style 2016 / ICEE en Bolivia / Compe coreografica
About event
Kill Your Style 2016
**Con la visita especial de ICEE desde Francia**
Este año tenemos el agrado de contar con un GRANDE a nivel mundial, catalogado hoy en dia como el bailarin de Hip Hop Freestyle con mas trayectoria ganando eventos internacionales y finales mundiales. Icee con mas de 26 años de experiencia en la danza urbana, denominado por algunos bailarines como una legenda del hip hop freestyle UNDERGROUND, estara presente para compartir todo el conocimiento que ha ido adquiriendo a tra ves de su carrera en la danza...
Probablemente sea uno de los talleres mas importantes hasta el dia de hoy en nuestro pais, con respecto al hip hop dance, debido al nivel de danza que se ha ido incrementando en el ultimo año creemos y estamos en la certeza de que los bailarines podran absorver de mejor modo todo el conocimiento que ICEE nos brindara en estos TALLERES.
Por 2da vez en Bolivia tendremos al campeon de:
- Juste Debout WORLD FINAL 2013 Hip Hop dance 2 vs 2
- SDK World Final 2014
- WDC JAPAN WORLD FINAL 2013
- Fusion Concept World Final 2016
- Flavourama Battle 2014
- SUMMER DANCE FOREVER AMSTERDAM 2015
- Summer Dance Forever JAPON(Finalista) 2015
- SUMMER DANCE FOREVER AMSTERDAM 2016 (finalista)
- Sumer dance Forever Japon 2016
-
(((( ICEE Workshop Hip Hop dance ))))
TALLER INTENSIVO(2 CLASES) + FORO
***BATALLAS***
-Hip Hop 2 vs 2
-Popping 1 vs 1
-Breaking 1 vs 1
-Dancehall 1 vs 1
------------------------------------------------------------------------
*** Competencia Coreografica***
Normas para competencia coreográfica.
Este año tendremos una sola categoría donde podrán participar todas las crews siempre y cuando respeten el reglamento:
1.- El tiempo de la performance debe encontrarse dentro los 3:00 minutos como mínimo y un máximo de 4:30 minutos, desde el primer sonido hasta el ultimo sonido.
2.- Si alguna de las crews se excede en el tiempo o realiza una performance con un tiempo menor al establecido, la crew queda automáticamente descalificada.
3.- La originalidad sera un punto importante que los jurados tomaran en cuenta dentro de la performance.
4.- No existe un numero mínimo o máximo de canciones a utilizar dentro del mix.
5.- El numero mínimo de participantes por crew es de 5 y un máximo de 18. Así dando opción a todas las crews que deseen participar.
6.- Las Crews que sean de la ciudad de Santa Cruz deben realizar su inscripción previamente hasta la fecha limite del jueves 15 de Diciembre. Crews que sean de otras ciudades de Bolivia el mismo día del evento.
7.- Las Crews que sean de la ciudad de Santa Cruz deben entregar la pista o canción que utilicen el día jueves 15 de diciembre como fecha limite. Crews que sean de otras ciudades de Bolivia el mismo día del evento.
8.- No pueden utilizarse objetos ajenos a la vestimenta de los competidores como(sillas, bastones, cascos, lazos, pelotas o cualquier otro instrumento).
Nota:
1.- La prueba de escenario se realizara el dia domingo 18 de 13:30 a 15:00 hrs en el teatro del CBA.
2.- El costo de inscripción es de 60 bs por integrante de crew.
*** Talleres Masivos de street dance ***
Popping, House, Dancehall
Crews CONFIRMADAS:
-Ruthless Crew (Sc)
-U-soul Crew (Cochabamba)
-Meshuga (Sc)
-Fama Machine
----------------------------------------------------------------------
NOTA: PRONTO MAS INFORMACION, ESTAMOS SUBIENDO TODA LO REFERENTE AL EVENTO EN ESTOS DIAS.
Sabado 17 y domingo 18 de Diciembre
FEELING OF DANCE
25 November 1707:30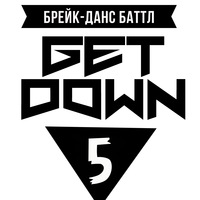 GET DOWN 5 | БРЕЙKING БАТТЛ
25 November 1708:00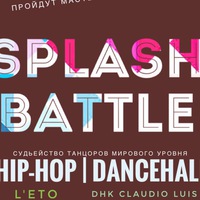 Splash battle
25 November 1708:00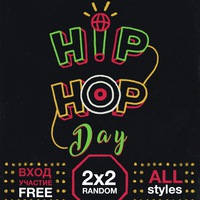 Hip-Hop Day 4
25 November 1714:00
Nordic Break League 2017
25 November 1719:00
World of Dance London Qualifier 2017
26 November 1714:00
Street Groove Jam Ed. IV
01 December 1708:00
Straight End Battles Workshops 2k17
01 December 1716:00
HIP HOP & HOUSE | Kapela & Miracle
01 December 1719:00
ICEE Hip Hop workshop Atelye54 (PD)
01 December 1721:00
Funky flava battle
02 December 1709:00
Straight End Battles 2k17
02 December 1711:00
View more events
Danceproject.info - a non-profit product, and it is thanks to the advertising we support and develop our services.

We would be grateful if you disable AdBlock on our website.

Thank you.