KOD 2017 Australia and New Zealand Qualifiers
About event
KEEP ON DANCING WORLDCUP 2017
AUSTRALIA & NEW ZEALAND QUALIFIERS
Breaking - Popping - Hip Hop - Locking Qualifier Battles
Keep On Dancing is coming to Australia and NZ! Keep On Dancing is an international street dance competition focusing on Popping, Breaking, Hip Hop and Locking. Founded in 2004 in Beijing China, it has since grown into a worldwide event with teams from all over the globe.
For the first time in KOD's history, Australia and NZ now has it's very own qualifier to determine 15 dancers to represent our nation. The best of the best who will be flown internationally to the South East Asia qualifiers and then hopefully on to the World stage. With a total world prize of up to $500,000 USD as well as national pride this is our chance to put our side of the world on the map and show the rest what we've got. Are you ready for the challenge? Just gotta Keep On Dancing!
KOD ANZ QUALIFIERS
Two Day Event
Saturday 15th & Sunday 16th July 2017
@Marrickville Town Hall, Sydney
>>>>CATEGORIES/TEAM ANZ>RULES/REGULATIONS
Joseph Go – Special Guest
19 November 1715:00
Battle A.O.D 11e édition
19 November 1715:00
Battle URBAN Talent 4ème Edition
19 November 1715:30
Circle Workshops nov-des 2017
21 November 1720:00
Bboy Bruce Almighty – Breaking Workshop ad ALBA // Associazione Espressione Hip Hop – FreeSteps Crew
21 November 1721:00
Circle Session /Ukay Hip Hop Workshop
23 November 1720:00
″TEAMKA-2017″-14th International Dance Festival
24 November 1709:00
Street Dance on 4th Opole Dance Festival 24-26.11.2017
24 November 1710:00
Serial Stepperz 10th Anniversary
25 November 1700:30
FEELING OF DANCE
25 November 1707:30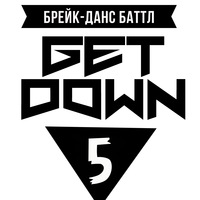 GET DOWN 5 | БРЕЙKING БАТТЛ
25 November 1708:00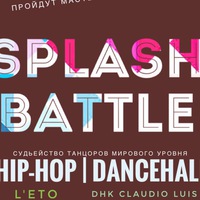 Splash battle
25 November 1708:00
View more events
Danceproject.info - a non-profit product, and it is thanks to the advertising we support and develop our services.

We would be grateful if you disable AdBlock on our website.

Thank you.