About event
** LMD - LAKE ME DOWN 2017 **
-----------------ENGLISH BELOW----------------------
Con l'arrivo dell'estate chi non vorrebbe rilassarsi al fresco delle rive lacustri contornandosi di una location che offre ogni tipo di comfort, possibilità di fare il bagno e un posto dove mangiare e bere un cocktail ghiacciato? E se a tutto questo i vostri fonzy di fiducia ci aggiungessero un Concept Battle per una giornata estiva assolutamente indimenticabile?
Per questo anche quest'anno vi aspettiamo gasati al Lake Me Down 2017 per passare insieme il contest più estivo dell'anno!
LE CATEGORIE
- 1v1 Smash the Music
- 1vs1 Hip Hop Under 15
- 1vs1 Hip Hop Over 15
SMASH THE MUSIC
Il nostro concept marchiato a fuoco dal nostro capitano Ryan. Il battle è un 1vs1 Mixstyle ma prima di ogni battle verrà fatta girare la "ruota della musica" in modo che il genere musicale della battle venga scelta dal caso e non dal dj! Puramente imparziale, nessuno avvantaggiato, hai il coraggio di distruggere la musica??
I PREMI
- Smash The Music: 500€ (si hai letto bene!)
- Over15: 100€ più l'accesso ai selezionati Smash The Music
- Under 15: la ormai proverbiale pacca sulla spalla!
I COSTI
- Smash The Music: 20€
- Over 15: 10€
- Under 15: 5€
GIURIA
- Rochka
- Alesya
- Poppin C
- Naz
GUEST
- ??????
- ??????
- ??????
- ??????
DJ
- ??????
HOST
- ??????
- ??????
- ??????
Ovviamente per mantenere la suspance ogni personaggio verrà annunciato da qui in poi! Quindi rimanete sintonizzati e avrete tutte le info...per ora segnatevi la data!
CI SI VEDE AL LAKE ME DOWN 2017
-------------------------------------------------------------------
Summer is coming so why don't relax on the lakeside in a beautyful place that offers to you any type of comfort, food, drinks an iced cocktail and get a little swim? And if your friendly Fonzy will add to this a concept battle for an unforgettable summer day?
That's why we will wait you hyped at Lake Me Down 2017 to pass the most estival battle of the year!
CATEGORIES
- 1v1 Smash the Music
- 1vs1 Hip Hop Under 15
- 1vs1 Hip Hop Over 15
SMASH THE MUSIC
Our concept created by our capitain Ryan. It will be a 1vs1 Mixstyle battle but before the battle begins the "music wheel" will turn and it will decide the kind of music for that battle, so no one will be favored by the DJ! Honest, clear, you dare to smash the music?
PRIZES
- Smash The Music: 500€ (yes you have read well!)
- Over15: 100€ and acces to the battles Smash The Music without preselection
- Under 15: our calssic, pat on the back!
FEES
- Smash The Music: 20€
- Over 15: 10€
- Under 15: 5€
Jury
- Rochka
- Alesya
- Poppin C
- Naz
GUEST
- ??????
- ??????
- ??????
- ??????
DJ
- ??????
HOST
- ??????
- ??????
- ??????
To maintain the suspance every guest or judge or dj or host will be announced from now! So stay tuned and you will recieved all the infos...for now save the date!
SEE YOU AT LAKE ME DOWN 2017
Serial Stepperz 10th Anniversary
25 November 1700:30
FEELING OF DANCE
25 November 1707:30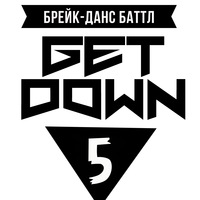 GET DOWN 5 | БРЕЙKING БАТТЛ
25 November 1708:00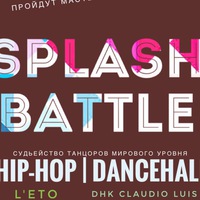 Splash battle
25 November 1708:00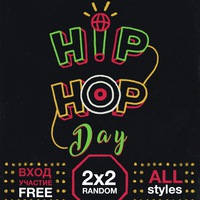 Hip-Hop Day 4
25 November 1714:00
Nordic Break League 2017
25 November 1719:00
World of Dance London Qualifier 2017
26 November 1714:00
Street Groove Jam Ed. IV
01 December 1708:00
Straight End Battles Workshops 2k17
01 December 1716:00
HIP HOP & HOUSE | Kapela & Miracle
01 December 1719:00
ICEE Hip Hop workshop Atelye54 (PD)
01 December 1721:00
Funky flava battle
02 December 1709:00
View more events
Danceproject.info - a non-profit product, and it is thanks to the advertising we support and develop our services.

We would be grateful if you disable AdBlock on our website.

Thank you.