Masterclasse MaMSoN - House Dance
About event
WAWOUUUUUUU ! T\\\\\\\'as bien vu ! T\\\\\\\'as bien lu ! T\\\\\\\'as pas rêvé ! Mamson débarque à Charleroi !!!
Nous avons l\\\\\\\'immense honneur, plaisir, kiff, .... (bref toutes les expressions positives que tu veux!) de recevoir un KING de la House Dance pour une masterclesse de OUF de 3H !
Je crois que nos semelles vont réellement prendre feu !!
Devons-nous vraiment vous le présenter ? Bon on ne sait jamais !
C\\\\\\\'est en 1996 qu\\\\\\\'il fait ses 1er pas de danse à NOISIEL (77). Il commence par le Breakdance et est très vite repéré par le WANTED POSSE en 1999, c\\\\\\\'est d\\\\\\\'ailleurs son entrée au sein de ce groupe qui lui donne droit au nom \\\\\\\"MaMSoN\\\\\\\". Un moment déterminant pour lui car sa vision de la danse prend alors, une toute autre tournure. L\\\\\\\'envie d\\\\\\\'apprendre et de connaitre de nouveaux horizons le pousse peu à peu vers le Hip-Hop (New style) et la House Dance.
Membre incontesté du WANTED POSSE et de SERIAL STEPPERZ, il est aujourd\\\\\\\'hui teneur en titre d\\\\\\\'une cinquantaine de battles dont plusieurs sont reconnus mondialement:
- SDK 2006 & 2007 (République Tchèque)
- House Dance International NYC 2010 (USA)
- Cercle Underground 2010 (France)
- House Dance UK 2010 (United Kingdom)
- Funkyn Stykez 2011 (Germany)
- Juste Debout 2012 (France)
- World Dance Colloseum 2012 (Japon)
- Suprême Cercle Underground 2014 (France)
- Street Dance Camp Japan 2015 (Japon)
- Aim High World Final 2016 (Corée du Sud)
- Master Cup Vol.4 (Chine)
Très demandé, il traverse les 4 coins du monde pour juger des battles et transmettre son savoir à travers les stages de Danse...
POUR QUI ?
POUR TOUS ! A partir de 12 ans (ou avoir de très bonnes bases en danse)
OU ?
A TDU (20 rue du calvaire à 6060 Gilly)
QUAND ?
Le vendredir 3 février de 18h00 à 21h00, nous vous accueilons dès 17h30.
PREVOIR ?
De l\\\\\\\'eau et 3 paires de baskets car tu vas les cramer hahaha !!!!
PRIX ?
40 € pour les 3heures, par virement bancaires avant le 20 janvier 2017 - 50 € après cette date !
Excepté pour tous les élèves TDU qui ont pris les masterclasses en abonnement ou qui sont en full access.
INSCRIPTION ?
Sur info@tempsdansesurbaines.be Vous recevez en réponse un mail avec les coordonnées bancaires.
L\\\\\\\'inscription est officiellement validée une fois le paiement reçu.
(non remboursable) 1ers arrivés - 1ers servis !
″TEAMKA-2017″-14th International Dance Festival
24 November 1709:00
Street Dance on 4th Opole Dance Festival 24-26.11.2017
24 November 1710:00
Serial Stepperz 10th Anniversary
25 November 1700:30
FEELING OF DANCE
25 November 1707:30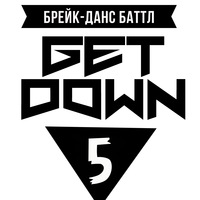 GET DOWN 5 | БРЕЙKING БАТТЛ
25 November 1708:00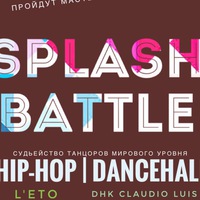 Splash battle
25 November 1708:00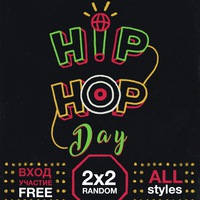 Hip-Hop Day 4
25 November 1714:00
Nordic Break League 2017
25 November 1719:00
World of Dance London Qualifier 2017
26 November 1714:00
Street Groove Jam Ed. IV
01 December 1708:00
Straight End Battles Workshops 2k17
01 December 1716:00
HIP HOP & HOUSE | Kapela & Miracle
01 December 1719:00
View more events
Danceproject.info - a non-profit product, and it is thanks to the advertising we support and develop our services.

We would be grateful if you disable AdBlock on our website.

Thank you.