Memphis Heat 2!
18:32, 29 June 14

Memphis, USA , Madison Dance Studio
About event
Memphis Heat is going down again June 28th!
Last year was some of the most fun I've had at a jam and I couldn't resist inviting everyone back to do it up even bigger and better than last year.
Admission: $10
DJ:
AlphaTrion - Risen from the Ashes (Atlanta,GA)
Kanton - Flock (Philadelphia, PA)
MC: Frantic - Battle Holex / Dynamic Rockers
Battles:
2V2 BBOY/BGIRL for $700 cash and Trophies
We are going to do something a little different for the South and run this "Snowball" style. The prelims will be 2v2 and the Top-16 will be 2v2. The winner of each Top-16 battle will select one member of the losing team to join them and continue on in the bracket, thus making the top-8 a 3v3. The finals will end up a mixed crew of 5v5. Other scenes have done this and it's an absolute blast!
Judges:
Domkey: Lionz of Zion / Flock (Philadelphia, PA)
Palmer: Havikoro (Houston, TX)
Cody Codes: Risen from the Ashes (Nashville, TN)
All-Styles 1v1 for $200 cash and Trophy
The cypher was great last year but I felt like we didn't get a chance to highlight the all-styles community as much as we should. That is why we will do full bracketed battles this year to give dancers of many different backgrounds a chance to represent their style and city to hopefully leave at the end of the night with a little more cash, and a lot more respect.
Judges:
Vanicia - Venus Fly Trap / RftA (Nashville, TN)
Jawz - G-Force (Memphis, TN)
G-Nerd - G-Force (Memphis, TN)
All Trophies will be provided by the very talented, Nosey. Prize money is great, but trophies last forever!
Circle Session /Ukay Hip Hop Workshop
23 November 1720:00
″TEAMKA-2017″-14th International Dance Festival
24 November 1709:00
Street Dance on 4th Opole Dance Festival 24-26.11.2017
24 November 1710:00
Serial Stepperz 10th Anniversary
25 November 1700:30
FEELING OF DANCE
25 November 1707:30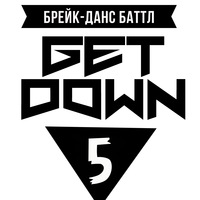 GET DOWN 5 | БРЕЙKING БАТТЛ
25 November 1708:00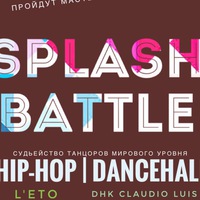 Splash battle
25 November 1708:00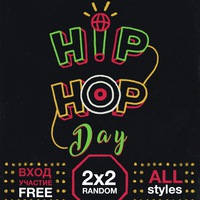 Hip-Hop Day 4
25 November 1714:00
Nordic Break League 2017
25 November 1719:00
World of Dance London Qualifier 2017
26 November 1714:00
Street Groove Jam Ed. IV
01 December 1708:00
Straight End Battles Workshops 2k17
01 December 1716:00
View more events
Danceproject.info - a non-profit product, and it is thanks to the advertising we support and develop our services.

We would be grateful if you disable AdBlock on our website.

Thank you.