Mr Wiggles / Masterclass popping
About event
Le danseur américain Mr Wiggles est une véritable légende vivante de la culture hip-hop. Membre des "Rock Steady Crew" et des "Electric Boogaloos" il est l' un des plus grands "popper" de ces 30 dernières années !
Mr Wiggles sera au Flow dès la veille du D-Street Contest pour vous proposer un masterclass.
----
D-Street contest revient avec une 7éme édition le 18 juin 2017 à La Condition Publique.
D-Street contest VII est un battle qui réunira la crème mondiale des danseurs de Hip-Hop, Popping et Break dance. Les danseurs sélectionnés sur place choisiront leurs adversaires parmis les 12 danseurs invités venu des 4 coin du globe.
----
Sam 17 juin à 16h
12€ - 8€ / Billetterie du Flow
Circle Workshops nov-des 2017
21 November 1720:00
Bboy Bruce Almighty – Breaking Workshop ad ALBA // Associazione Espressione Hip Hop – FreeSteps Crew
21 November 1721:00
Circle Session /Ukay Hip Hop Workshop
23 November 1720:00
″TEAMKA-2017″-14th International Dance Festival
24 November 1709:00
Street Dance on 4th Opole Dance Festival 24-26.11.2017
24 November 1710:00
Serial Stepperz 10th Anniversary
25 November 1700:30
FEELING OF DANCE
25 November 1707:30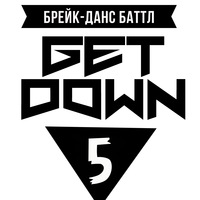 GET DOWN 5 | БРЕЙKING БАТТЛ
25 November 1708:00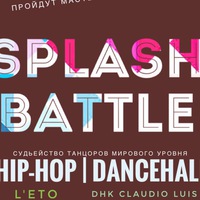 Splash battle
25 November 1708:00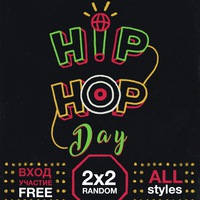 Hip-Hop Day 4
25 November 1714:00
Nordic Break League 2017
25 November 1719:00
World of Dance London Qualifier 2017
26 November 1714:00
View more events
Danceproject.info - a non-profit product, and it is thanks to the advertising we support and develop our services.

We would be grateful if you disable AdBlock on our website.

Thank you.