Next Step-XL | International Dance Competition-Battles
11:00, 17 June 17
About event
All Styles Battle
HOST: Machete & Jivan Arazzi
DJ: Veusty & Renegade
JUDGES:
1. Sugar Rae (DE)
2. Drosha (NED-RU)
3. DeyDey (FR-VN)
- 1vs1 (-10 | -16 | +16 )
- 2vs2 (-16 | +16 )
- Freestyle Crew Battles (no age)
CHOREO JUDGES:
1. Eszteca Noya (NE)
2. Mr. Rebels (NE)
3. Daphne Scheerlink (NE)
- Choreo Crew Competition
( -10 | -14 | -18 | +18 )
🔥SPECIAL KRUMP GUESTS:
Seventh Empire featuring Gurl Jamsy Noiz from JNBH
Tickets Online: €15-
Tickets Door: €17.50
Prize Money: €2000
• 1 vs 1 Categorie
1st place: -10 | € 25
1st place: -16 | €100
1st place: +16 | €200
• 2 vs 2 Categorie
1st place: -16 | €50 (each)
1st place: +16 | €100 (each)
• Choreo Crew Showcase
1st place: -10 | € 100
1st place: -14 | € 200
1st place: -18 | € 300
1st place: +18 | € 400
• Freestyle Crew Battle
1st place: (no age) € 400
All info:
www.downtownpromotions.com
Location: Effenaar Eindhoven (The Netherlands)
-5 minute walk from Central Station
-10 km from Eindhoven Airport
KOZEN: Judging System (Jing Wang and Niek Traa)
Photographer: Sjoerd Derine
Photographer: Megan Simons
Videography: Juriën Cornelissen Film
Videography:
Graffit Artist: Muz Spaans and Teun Strakwerk
Sponsors:
Instinct One (Street Clothing)
Ulrich Wanga Artist
Designs by Mariana (African Designs)
NEXT STEP is the dance competition for EMOVES the largest Urban Culture Festival in the Netherlands. More than 18 major events all in one weekend, all within walking distance of each other. June 16, 17, 18 Eindhoven transforms into a city under the spell of HIPHOP.
DANCE | ART | MUSIC | SPORT
-The Next Step-XL (Dance)
- Milky Way Crew
-World Bboy Classic
-NBL Bboy League Championships
-Step in the Arena (Graffiti)
-Word Up-XL (Music)
-Shutup and Trick (Tricking)
-Bar Battles
-Hop the Block
-040 Spine Ramp
-Poetry Circles
-Perfect Beat
-Viral Vandals
16, 17, 18 June 2017
https://www.facebook.com/events/374614992870257/?ti=icl
Circle Session /Ukay Hip Hop Workshop
23 November 1720:00
″TEAMKA-2017″-14th International Dance Festival
24 November 1709:00
Street Dance on 4th Opole Dance Festival 24-26.11.2017
24 November 1710:00
Serial Stepperz 10th Anniversary
25 November 1700:30
FEELING OF DANCE
25 November 1707:30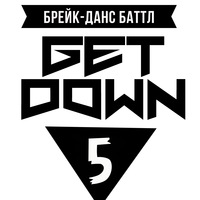 GET DOWN 5 | БРЕЙKING БАТТЛ
25 November 1708:00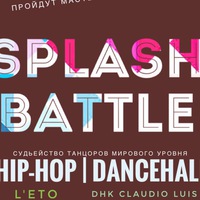 Splash battle
25 November 1708:00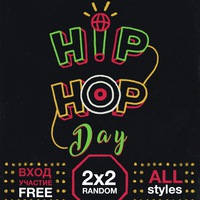 Hip-Hop Day 4
25 November 1714:00
Nordic Break League 2017
25 November 1719:00
World of Dance London Qualifier 2017
26 November 1714:00
Street Groove Jam Ed. IV
01 December 1708:00
Straight End Battles Workshops 2k17
01 December 1716:00
View more events
Danceproject.info - a non-profit product, and it is thanks to the advertising we support and develop our services.

We would be grateful if you disable AdBlock on our website.

Thank you.