No Idea Formation Program 2017/2018 - Hip Hop Dance Workshops
About event
No Idea Fam è lieta di presentare No Idea Formation Program.
Cinque domeniche di incontri con docenti internazionali, due classi da un'ora e mezzo per ogni incontro, per un totale di quindici ore di approfondimento sulla danza hip hop e sugli stili che esso comprende.
Il programma è accessibile sia agli studenti No Idea Fam che agli studenti esterni.
COSTI:
·FULL PASS: Libero accesso a TUTTI gli incontri e TUTTE le 10 classi: 130€ (Sconto di 20€ - TI REGALIAMO una classe!)
·3 DAYS PASS: Tre incontri, libero accesso ad entrambe le classi dell'incontro: 80€ (Risparmio di 10€)
·UN INCONTRO: Classe singola - 20€
Due classi - 30€
IMPORTANTE: Per richiedere informazioni riguardo ai pass oppure prenotarli è necessario mandare una mail a noideafam@gmail.com oppure contattare il numero 334.1957714 .
IMPORTANTE/2 : In caso di partecipazione a lezione singola, è comunque OBBLIGATORIO riservare il proprio posto ai contatti indicati qui sopra.
SONO PREVISTE AGEVOLAZIONI PER SCUOLE ED INSEGNANTI! Contattaci al più presto per ricevere info :)
SEGUI NO IDEA FAM SUI SOCIAL:
FB: No Idea Fam - Hip Hop Collective & Formation
INSTAGRAM: @noideafam
ДВИГАЙ ФЛЭЙВУ! Отбор на MARVELOUS BATTLE 6
21 April 1814:00
LeTa DANCE COURSE: 1+1/improvisation & technique
21 April 1815:00
BREAK OUT 3vs3
28 April 1807:00
28 АПРЕЛЯ — Family Battle 2018 —
28 April 1809:00
Падение вверх2/Антон и Карл/ Хаус и Контемпорари
28 April 1811:00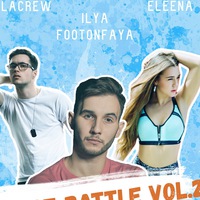 RED HOT BATTLE | 29 АПРЕЛЯ ТЮМЕНЬ
29 April 1805:00
AFRO BOOM VOL.5 *ANNIVERSARY*
29 April 1806:00
Детский фестиваль ″Танцуй пока молодой 5″
29 April 1808:00
Мастер классы NASTYA MADSTATE/ANDREY STYLEZ
29 April 1815:00
29.04 – 2 WORKSHOPS by IRINA SNCH
29 April 1815:00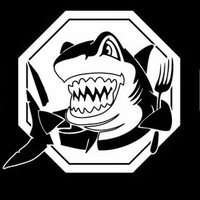 ″МЯСОРУБКА БАТЛ″
02 May 1808:00
МАСТЕР КЛАССЫ BATALLA
04 May 1817:00
View more events
Danceproject.info - a non-profit product, and it is thanks to the advertising we support and develop our services.

We would be grateful if you disable AdBlock on our website.

Thank you.