OH MY STYLE | 24 СЕНТЯБРЯ | МОСКВА
About event
Проект, который берет своё начало в городе на юге нашей страны Краснодаре, добрался и до Москвы.
Цель проекта - развитие танцевальной культуры, Electro культуры в частности.
Победители OH MY STYLE MOSCOW 13/02/2016
HIP-HOP - BAZZ ZOMBIA
ELECTRO - SINGA
ALLSTYLES - KADET
OH MY STYLE MOSCOW 24/09/16 уже близко!
Номинации:
1) HIP-HOP 1x1 PRO,BEG
2) ELECTRO 1x1 PRO,BEG
3) ALLSTYLES 2x2 RANDOM
Судьи:
1) BAZZ ZOMBIA
2) ZLO
3) HOLLYWOOD (Санкт-Петербург)
Приглашенные участники: RASH, TADJ, DATE, SINBAD, BBOY VINS, KRESANOVA, WHIPHEAD, MAXON, LOONY BOY, ARTY, MYAX, LA FRESH
ПРИЗЫ: HIP-HOP PRO, ELECTRO PRO, ALLSTYLES 2x2 RANDOM по 7000 рублей + подарок от партнера. HIP-HOP BEG, ELECTRO BEG по 1000 рублей + подарок от партнера
Регистрация - https://goo.gl/forms/eA3PQPqIOEOVlnkC2
Полная информация - http://vk.com/ohmystyle_msk
Djs: OFTHESUN и KOT._C (Краснодар)
MC: ANANAS (Минск) и KABAN (Краснодар)
Место: Москва, м. Достоевская, 4-й самотечный переулок 9, оранжевая дверь, последний этаж
Начало отборов - 12:00
Начало баттлов - 16:00
Ждём тебя!
Circle Session /Ukay Hip Hop Workshop
23 November 1720:00
″TEAMKA-2017″-14th International Dance Festival
24 November 1709:00
Street Dance on 4th Opole Dance Festival 24-26.11.2017
24 November 1710:00
Serial Stepperz 10th Anniversary
25 November 1700:30
FEELING OF DANCE
25 November 1707:30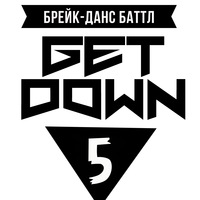 GET DOWN 5 | БРЕЙKING БАТТЛ
25 November 1708:00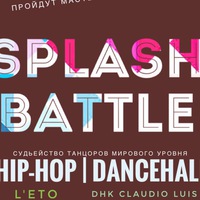 Splash battle
25 November 1708:00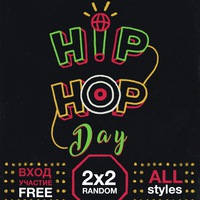 Hip-Hop Day 4
25 November 1714:00
Nordic Break League 2017
25 November 1719:00
World of Dance London Qualifier 2017
26 November 1714:00
Street Groove Jam Ed. IV
01 December 1708:00
Straight End Battles Workshops 2k17
01 December 1716:00
View more events
Danceproject.info - a non-profit product, and it is thanks to the advertising we support and develop our services.

We would be grateful if you disable AdBlock on our website.

Thank you.