OSE : Stage avec Bruce Ykanji
About event
Tarid Unique : 20 €
Tout niveaux
information / inscription : David PACAULT / association OTAM 0619415880
Qui est bruce Ykanji Soné?
- Un Danseur/ chorégraphe : Bruce est un danseur en popping expérimenté, reconnu par ses pairs par sa maitrise des wave et des patins. Il a été l'un des danseurs de MC Solaar en 1997 et est membre de la Cie Ykanji
- Un Acteur important : Il a fondé en 2002 l'évènement « juste debout », l'un des évènements internationaux majeurs en danse hiphop aujourd'hui.
- Un Pédagogue : Il est le co-fondateur de la Juste Debout School, une école permettant d'avoir une formation complète dans toutes les disciplines de la danse avec diplôme à la clef.
- Un Coach : En 2014, il crée la B&B Dance Agency avec Bernard Lebeau, Chorégraphe et coach pour des chanteurs et comédiens de renom. C'est une agence de conseil, de coaching et de casting entièrement dédiée aux projets artistiques et à la découverte de nouveaux talents.
- Un Juge : Bruce Ykanji a jugé de nombreux événements nationaux et internationaux.
De par son parcours, Bruce Ykanji Soné est aujourd'hui une figure emblématique du mouvement hiphop.
Organisé par l'association OTAM
Circle Workshops nov-des 2017
21 November 1720:00
Bboy Bruce Almighty – Breaking Workshop ad ALBA // Associazione Espressione Hip Hop – FreeSteps Crew
21 November 1721:00
Circle Session /Ukay Hip Hop Workshop
23 November 1720:00
″TEAMKA-2017″-14th International Dance Festival
24 November 1709:00
Street Dance on 4th Opole Dance Festival 24-26.11.2017
24 November 1710:00
Serial Stepperz 10th Anniversary
25 November 1700:30
FEELING OF DANCE
25 November 1707:30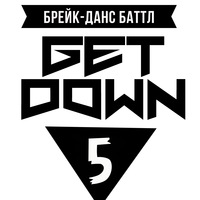 GET DOWN 5 | БРЕЙKING БАТТЛ
25 November 1708:00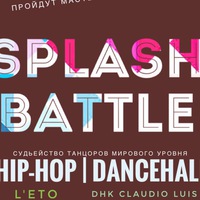 Splash battle
25 November 1708:00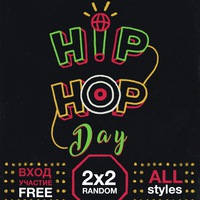 Hip-Hop Day 4
25 November 1714:00
Nordic Break League 2017
25 November 1719:00
World of Dance London Qualifier 2017
26 November 1714:00
View more events
Danceproject.info - a non-profit product, and it is thanks to the advertising we support and develop our services.

We would be grateful if you disable AdBlock on our website.

Thank you.