Piggovačka - People of Universal Playground
About event
Let me invite you to a place, with great music, astonishing visuals and beautiful peolpe. The night, before it all begins, we spend connected by the vibe of People of Universal Playground Festival 2018
Je to celé o mne, o hudbe ktorú počúvam, ktorú mám rád, o ktorej si myslím, že ju treba púšťať a zdielať. Niekedy sa cítim na párty a niekedy si púštam pre seba a som myslou inde. To je akcia Piggovačka aj tentokrát so špeciálnym hosťom.
DJs:
Bj Piggo (Universal Playground)
Dj Jeffology & Radimo (Champion Sound)
LOVANDA: (Universal Playground)
Music:
Universal Playground SOUND, Hip-Hop, R&B, Soul, Jazz, Funk, Reggae, House
Extra:
Free entry | Happy hours (Up to -50%) untill 22:00 | A/C | Wi-fi | Open late
-----
► Bj Piggo online:
www.facebook.com/bjpiggo
www.bjpiggo.bandcamp.com
www.soundcloud.com/bjpiggo
► Nu Spirit Bar online:
www.nuspirit.sk
www.facebook.com/nuspiritbar
www.youtube.com/nuspiritclubbar
BREAK OUT 3vs3
28 April 1807:00
28 АПРЕЛЯ — Family Battle 2018 —
28 April 1809:00
Падение вверх2/Антон и Карл/ Хаус и Контемпорари
28 April 1811:00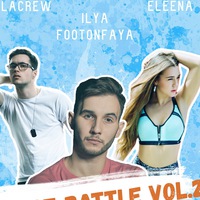 RED HOT BATTLE | 29 АПРЕЛЯ ТЮМЕНЬ
29 April 1805:00
AFRO BOOM VOL.5 *ANNIVERSARY*
29 April 1806:00
Детский фестиваль ″Танцуй пока молодой 5″
29 April 1808:00
Мастер классы NASTYA MADSTATE/ANDREY STYLEZ
29 April 1815:00
29.04 – 2 WORKSHOPS by IRINA SNCH
29 April 1815:00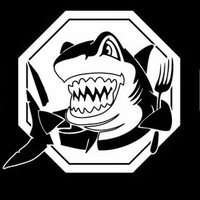 ″МЯСОРУБКА БАТЛ″
02 May 1808:00
МАСТЕР КЛАССЫ BATALLA
04 May 1817:00
″NORD2NORD″ – GRAND FINAL 05-06.05.2018
05 May 1810:00
5-й Ежегодный Чемпионат Танцевальных Шоу ″TOP-3″
06 May 1814:00
View more events
Danceproject.info - a non-profit product, and it is thanks to the advertising we support and develop our services.

We would be grateful if you disable AdBlock on our website.

Thank you.