Red Bull BC One Austria Cypher 2017
About event
▲ 16 Tänzer und nur ein Ziel: Das Red Bull BC One World Final 2017 ▲
Am Samstag, den 22.04.2017 treffen die besten B-Boys und B-Girls Österreichs aufeinander, um den einen Champion zu ermitteln. Mit Toprocks, Footwork, Freezes, Powermoves und jeder Menge Flavour, battlen die Breaker in der härtesten 1 vs 1 Competition Österreichs!
➡ ALLE INFOS & TICKETS ➡ www.redbull.com/austriacypher
Zum ersten Mal in der Geschichte findet eine Breakdance Competition auf der ehrwürdigen Bühne des Volkstheaters in Wien statt. Rund um den Wettbewerb gibt es eine Menge Programm, dass ihr auf keinen Fall verpassen solltet:
- Perfect Beat Challenge: das Battle der Beat-Produzenten
- Hip Hop Market: euer One-Stop-Shop für das fresheste Hip Hop Gear
- Hip Hop Battle: die besten 2 vs 2 Teams treten im Hip Hop Freestyle gegeneinander an. Dem Sieger winkt ein Ticket für Flavourama.
- Workshops: die Judges des Red Bull BC One Austria Cypher geben ihr Wissen an Euch weiter.
➡ DJs, Hosts, Judges ➡ http://win.gs/2kBGhoN
#bcone
Circle Workshops nov-des 2017
21 November 1720:00
Bboy Bruce Almighty – Breaking Workshop ad ALBA // Associazione Espressione Hip Hop – FreeSteps Crew
21 November 1721:00
Circle Session /Ukay Hip Hop Workshop
23 November 1720:00
″TEAMKA-2017″-14th International Dance Festival
24 November 1709:00
Street Dance on 4th Opole Dance Festival 24-26.11.2017
24 November 1710:00
Serial Stepperz 10th Anniversary
25 November 1700:30
FEELING OF DANCE
25 November 1707:30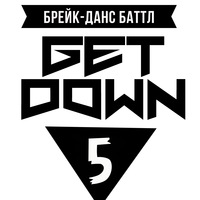 GET DOWN 5 | БРЕЙKING БАТТЛ
25 November 1708:00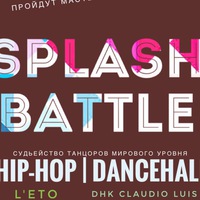 Splash battle
25 November 1708:00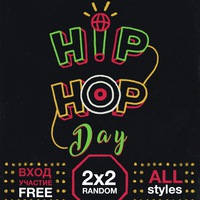 Hip-Hop Day 4
25 November 1714:00
Nordic Break League 2017
25 November 1719:00
World of Dance London Qualifier 2017
26 November 1714:00
View more events
Danceproject.info - a non-profit product, and it is thanks to the advertising we support and develop our services.

We would be grateful if you disable AdBlock on our website.

Thank you.