Red Bull BC One Camp France 2017
14:00, 05 July 17

Paris, France , WIP Villette
About event
Du 5 au 9 juillet, Paris accueillera le Red Bull BC One Camp au WIP Villette pour 5 jours de danse hip hop, ouverts à tous, pour fêter le début de l'été.
Au rythme de battles, shows et workshops avec les plus grands danseurs, le camp sera l'occasion célébrer la culture hip-hop sous toutes ses formes et expressions.
C'est aussi à l'occasion de ce véritable summer dance camp que se tiendra le Red Bull BC One France Cypher. Sur scène, les meilleurs b-boys tenteront d'arracher leur ticket d'entrée pour le Last Chance Cypher, qui aura lieu à Amsterdam en fin d'année.
≡ Découvrez le programme :
- Les début d'après-midi seront dédiés au transfert d'expérience et à l'entrainement avec des workshops.
- S'en suivront les battles. Chaque jour, un style sera mis à l'honneur (Bgirl Battle, top rock, footwork, powermove, Crew vs Crew…). Un vainqueur sera désigné par un jury d'experts dans chaque catégorie.
- Le Red Bull BC One France Cypher aura lieu le dimanche 9 juillet. Il s'agit de l'étape qualificative nationale du championnat. Seul le vainqueur partira pour le last chance, qui aura lieu à Amsterdam en fin d'année.
- Le Camp proposera également des animations pour célébrer la danse hip-hop : une exhibition et des corners ludiques
___________________________________________________________
≡ Informations pratiques :
- Entrée libre (sauf le dimanche) sur invitation
http://bit.ly/2rIJbA6
- Adresse : WIP Villette – 30 Avenue Corentin Cariou, 75019 Paris
- Billetterie pour le Cypher France : http://bit.ly/2rIJbA6
___________________________________________________________
≡ Plus d'informations :
www.redbullbcone.com
www.facebook.com/redbullbcone
www.twitter.com/redbullbcone.com
www.instagram.com/redbullbcone
#bcone
KOD UK
19 November 1712:00
Joseph Go – Special Guest
19 November 1715:00
Battle A.O.D 11e édition
19 November 1715:00
Battle URBAN Talent 4ème Edition
19 November 1715:30
Circle Workshops nov-des 2017
21 November 1720:00
Bboy Bruce Almighty – Breaking Workshop ad ALBA // Associazione Espressione Hip Hop – FreeSteps Crew
21 November 1721:00
Circle Session /Ukay Hip Hop Workshop
23 November 1720:00
″TEAMKA-2017″-14th International Dance Festival
24 November 1709:00
Street Dance on 4th Opole Dance Festival 24-26.11.2017
24 November 1710:00
Serial Stepperz 10th Anniversary
25 November 1700:30
FEELING OF DANCE
25 November 1707:30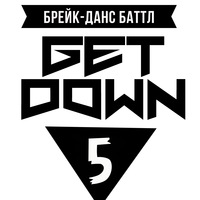 GET DOWN 5 | БРЕЙKING БАТТЛ
25 November 1708:00
View more events
Danceproject.info - a non-profit product, and it is thanks to the advertising we support and develop our services.

We would be grateful if you disable AdBlock on our website.

Thank you.