Route Du Must / Hip Hop-AfroHouse with JosephGo
About event
ROUTE DU MUST è un progetto formativo di Hip Hop, HouseDance e AfroHouse con professionisti del settore nazionali ed internazionali su ROMA.
Vuole portare l'allievo ad uno studio teorico/pratico di tutte le discipline trattate, con particolare attenzione alla crescita individuale ed all'affinamento tecnico del proprio stile.
-In collaborazione con H2R Lab sede di Route Du Must a Padova, per info a h2r.revolution@gmail.com
Il percorso prevede 3 appuntamenti di 2 lezioni ciascuno di 1h30, un sabato al mese, di Hip Hop e AfroHouse.
Joseph Go - Hip Hop e AfroHouse
>3 lezioni Hip Hop 1h30 (livello unico)
>un sabato al mese
>3 lezioni di AfroHouse 1h30 (livello unico)
>un sabato al mese
>registrazione 15.00
>lezione di Hip Hop 16.00
>lezione di AfroHouse 17.30
🗓DATE
11 NOVEMBRE 2017
20 GENNAIO 2018
10 FEBBRAIO 2018
✏️INFO&PRENOTAZIONI
scrivere Mail a info@mustdanza.it
Rilasciare NOME, COGNOME, CLASSE INTERESSATA. Rilasceremo in seguito le modalità di pagamento.
➡️QUOTA PER 3 CLASSI: 65€
SPECIALE QUOTA PROMO: 58€
QUOTA PER FULL PACK: 120€
SPECIALE QUOTA PROMO: 105€
➡️PAGAMENTO ENTRO E NON OLTRE:
30 SETTEMBRE 2017 PER USUFRUIRE DELLA PROMO.
⏩LE QUOTE NON SONO RIMBORSABILI
IL PERCORSO È A NUMERO CHIUSO in modo di assicurare il corretto studio per ciascun allievo seguito personalmente da Joseph Go.
COSA ASPETTI? PRENOTA OGGI IL TUO POSTO, NON COSTA NIENTE🔝
📍LOCATION
MUST DANCE STUDIO
Via Capistrano,36
00173 Roma (metro A Anagnina)
Facilmente raggiungibile sia con i mezzi che a piedi.
A breve comunicheremo il resto delle info.....quindi rimanete connessi!
″TEAMKA-2017″-14th International Dance Festival
24 November 1709:00
Street Dance on 4th Opole Dance Festival 24-26.11.2017
24 November 1710:00
Serial Stepperz 10th Anniversary
25 November 1700:30
FEELING OF DANCE
25 November 1707:30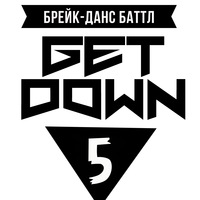 GET DOWN 5 | БРЕЙKING БАТТЛ
25 November 1708:00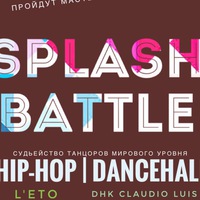 Splash battle
25 November 1708:00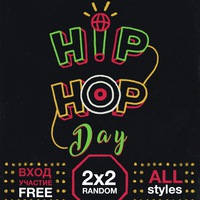 Hip-Hop Day 4
25 November 1714:00
Nordic Break League 2017
25 November 1719:00
World of Dance London Qualifier 2017
26 November 1714:00
Street Groove Jam Ed. IV
01 December 1708:00
Straight End Battles Workshops 2k17
01 December 1716:00
HIP HOP & HOUSE | Kapela & Miracle
01 December 1719:00
View more events
Danceproject.info - a non-profit product, and it is thanks to the advertising we support and develop our services.

We would be grateful if you disable AdBlock on our website.

Thank you.