SALAH WORKSHOP 2016
14:00, 02 April 16
About event
In 2016 il readucem pe SALAH pentru a doua oara in Romania.
SURPRIZA!
Pe 2 si 3 APRILIE, pregatiti-va pentru un workshop cu el, pentru adulti, dar si pentru copii!
Locurile se rezerva pe baza de inscriere la adresa de e-mail inspiredby.ro@gmail.com unde trebuie sa trimiteti un e-mail cu titlul "INSCRIERE SALAH 2016" care sa contina numele si prenumele, numarul de telefon si orasul, precum ziua si cursurile pe care le doriti. Pentru prioritate la cursuri achitati un avans de 50% in urmatorul cont:
SC Entertain Show Events SRL-D
CONT: RO77BTRLRONCRT0298262601
Preturi workshop:
Vizionare: 20 lei / curs/pers
Cursul de copii 1h = 75 lei/pers
Cursul de adulti 2h = 90 lei/pers (PANA PE 25 MARTIE)
Ambele cursuri 4h (adulti)= 180 lei/pers
Grup 10 persoane un singur workshop = 80 lei/pers
NOTA!!!
Copii: varsta 7 - 13 ani
Adulti: varsta 14+
Toate detaliile evenimentului:
Sambata 2 Aprilie: 17.00-19.00
2h Adulti: Acting Emotion + Cypher Experience;
Duminica 3 Aprilie: 15.00-16.00
1h copii - metode de ritm, starea din timpul dansului;
16.00-17.00 Pauza
17.00-19.00- 2h Adulti: Foundation (P.A.B.E)+ Antrenament fizic (adulti).
19.00-19:30 Feedback Session(pentru intrebari si raspunsuri despre orice are legatura cu dansul sau cu activitatea lui Salah)
Locatia: Popa Nan, nr. 82, Bucuresti;
Va puteti inscrie si prin completarea urmatorului formular:
http://goo.gl/forms/5a3U17XLld
Lasati un comentariu pentru Salah la filmuletul postat mai jos! Salah va saluta si va invita personal la acest workshop!
Despre el, stiti deja ca este dansator, entertainer si trainer international!
Pentru cei care abia il cunoasteti, faceti cunostinta. Vine din Franta, dar a dansat peste tot in lume:
• HIP-HOP DANCE ICON
• Competitii castigate: UK B-Boy Championships, Arabs Got Talent (Winner 2015), Last One Stands: 2014: 1-on-1 Popping champion, DANCE@LIVE 2014: 1-on-1 Freestyle champion
• STREET DANCE MASTER in: popping, locking, breaking and freestyle
• Cunoscut pentru stitlul P.A.B.E.: Popping, Animation, Boogaloo si Effect styles
• Crowd loving performer
Luati parte la workshop-ul sustinut de Salah in multe alte tari! Are multa imaginatie si creativitate, un stil de dans diferit, pentru ca acest workshop sa fie cea mai buna reprezentatie a sa, vino alaturi de el la eveniment.
Rezervati-va un loc si pregatiti-va pentru clasele sale de "Acting emotion" si "Cypher experience", "Foundation P.A.B.E(Popping Animation Boogaloo Effect)", "Physical Training for dancers" varianta pentru adulti si pentru copii!
#inspiredby #salahdancer #workshop #dance
Circle Workshops nov-des 2017
21 November 1720:00
Bboy Bruce Almighty – Breaking Workshop ad ALBA // Associazione Espressione Hip Hop – FreeSteps Crew
21 November 1721:00
Circle Session /Ukay Hip Hop Workshop
23 November 1720:00
″TEAMKA-2017″-14th International Dance Festival
24 November 1709:00
Street Dance on 4th Opole Dance Festival 24-26.11.2017
24 November 1710:00
Serial Stepperz 10th Anniversary
25 November 1700:30
FEELING OF DANCE
25 November 1707:30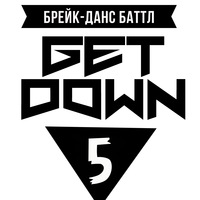 GET DOWN 5 | БРЕЙKING БАТТЛ
25 November 1708:00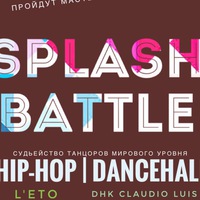 Splash battle
25 November 1708:00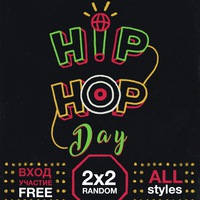 Hip-Hop Day 4
25 November 1714:00
Nordic Break League 2017
25 November 1719:00
World of Dance London Qualifier 2017
26 November 1714:00
View more events
Danceproject.info - a non-profit product, and it is thanks to the advertising we support and develop our services.

We would be grateful if you disable AdBlock on our website.

Thank you.