About event
DMVR presents SKILLZTALK 2017
3 full days of festivities!
CALLING ALL HIP HOP HEADS, ARTIST, DANCERS!
GRAF WRITERS, MCS, BBOYS/BGIRLS, POPERS, LOCKERS, DJS!! If you love hip hop you will be here!
July 7th 2017
AROUND THE ISLAND CRUZ 10AM-4PM
WORKSHOPS 8:30PM @HYPER SQUAD DANCE STUDIO.
VIETNAM, FRANKIE FLAVE, AYA, THESIS
July 8th 2017
PURE NIGHTCLUB
985 Dillingham Blvd.
3PM-9PM ALL AGES
9PM-12AM 21 AND OVER OFFICIAL SKILLZTALK AFTER PARTY ALCOHOL WILL BE AVAILABLE FOR PURCHASE
$25 entrance $20 with can good
GIRLS $10 entrance fee
Kids under 10 get in free with parent or guardian
2 kids per parent or guardian. Parent must pay entrance fee.
NO OUTSIDE FOOD OR DRINKS!!
All can goods will be donated to the Hawaii food bank! To give back to the less fortunate.
1 vs 1 invites only! $500 cash prize
1. HIJACK (808/FLGZ) Oahu
2. JOSHSKITTLES (BRK/ROCK4CE) Oahu
3. XODUS (FLAVA SQUAD) big island
4. KID KARMA (808) Maui
5. MAKA (PCKRZ) Hawaii
6. LUNA (BATTLE REFLEX) Seattle
7. MARIO (RED EYE JEDIS) Hawaii
8. THESIS (KNUCKLE HEADS CALI) New York
2 vs 2 BBOY battle
BBOY Judges:
DEZZY DEZ (AWESOME BBOY CREW)
SKILL ROY (ROCK STEADY CREW)
VIETNAM (ROCK FORCE CREW)
AYA (MIGHTY ZULU KINGS)
FRANKIE FLAVE (KILLA4NIA/STYLE ELEMENTS)
1 vs 1 All Style battles $200 cash in prizes
ALL STYLE Judges:
AYA (MIGHTY ZULU KINGS)
HAZMAT (ACADEMY OF HYPE)
THESIS (KNUCKLE HEADS CALI)
BLACK BOOK Battles judged by QUEST!!
WRITERS BENCH!
DJ's:
LEANSKI (FLOORLORDS)
SAFIRE (FLOORLORDS)
FRANKIE FLAVE (STYLE ELEMENTS)
MC's:
LEANSKI
DEMVIR
Doors will open at 3pm. Battles start at 4PM SHARP!
Everyone under 21 years old must be out of venue by 9PM.
PERFORMANCE:
Jason Tom
4K
July 9 2017
BBQ @ NIMITZ BEACH 11AM-SUNSET
SPONSORS/VENDORS:
KNGSMN, FREELANCE CLOTHING, SUGOI VINTAGE, BIGGEST AND BADDEST, THE BBOY SPOT, DANCERS UNLIMITED, THE LOADING ZONE, THCxHAWAII, STRIPED APPAREL, HIFIVEOHM VAPE, HAWAIIHIPHOP.COM
Circle Session /Ukay Hip Hop Workshop
23 November 1720:00
″TEAMKA-2017″-14th International Dance Festival
24 November 1709:00
Street Dance on 4th Opole Dance Festival 24-26.11.2017
24 November 1710:00
Serial Stepperz 10th Anniversary
25 November 1700:30
FEELING OF DANCE
25 November 1707:30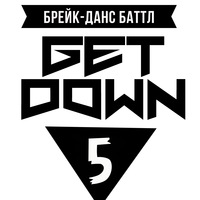 GET DOWN 5 | БРЕЙKING БАТТЛ
25 November 1708:00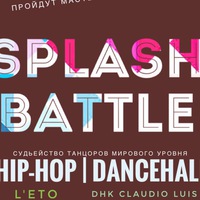 Splash battle
25 November 1708:00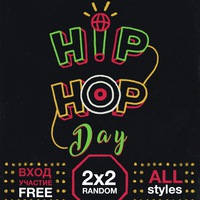 Hip-Hop Day 4
25 November 1714:00
Nordic Break League 2017
25 November 1719:00
World of Dance London Qualifier 2017
26 November 1714:00
Street Groove Jam Ed. IV
01 December 1708:00
Straight End Battles Workshops 2k17
01 December 1716:00
View more events
Danceproject.info - a non-profit product, and it is thanks to the advertising we support and develop our services.

We would be grateful if you disable AdBlock on our website.

Thank you.