Stage technique Boogaloo/Hip Hop avec Walid Boumhani et Icee
About event
STAGES TECHNIQUES DE PERFECTIONNEMENT D'ASCENDANSE HIP HOP - SAISON 2016 / 2017
Le 1er stage technique de la saison sera consacré au BOOGALOO et au HIP HOP avec Walid Boumhani (O Posse / Quintessence) et Icee (Forzesound)
❮ Informations pratiques ❯
Dates: samedi 4 & dimanche 5 février 2017
Heures: 14h > 17h
Lieu: Gymnase Caillaux
Adresse: 3 rue Caillaux - 75013 Paris
Métro: Maison Blanche / Olympiades
➤ Horaires
14h00 > 15h30: Boogaloo avec Walid Boumhani
15h30 > 17h00: Hip Hop avec Icee
➤ Tarifs
12€ pour 1h30
20€ pour 3h
35€ pour 6h
50€ pour 12h (avec le stage du 1er et 2 avril 2017)
Préventes : https://www.helloasso.com/associations/ascendanse-hip-hop/evenements/stage-technique-boogaloo-hip-hop-avec-walid-boumahni-et-icee
➤ Renseignements
07.77.94.36.86 / ascendansehiphop@gmail.com (de préférence)
http://www.ascendanse-hip-hop.fr/les-stages/les-stages-techniques/
❮ Les intervenants ❯
☆ Walid Boumhani (O Posse / Quintessence) ☆
- Boogaloo -
Personne ne peut l'arrêter ! Walid, le Boogaloo Popper, à la personnalité et au style unique, est une véritable dancing machine. Il est considéré comme l'un des meilleurs danseurs au monde dans sa catégorie.
Juge international, il parcourt la planète pour diffuser sa connaissance et son amour de la danse.
Il a été juge au Juste Debout (France), R16 (Corée), UK BBoy Championship (UK), KOD (Chine), Old Schook Night (Japon), Eurobattle (Portugal), M.I.R (Russie), Pop What You Got (norvège)....
Walid a su imposer son caractère également dans le monde de la création, il a fait partie des compagnies les plus avant-gardistes avec els cies Hip Hop Quintessence et O Posse. Il ne serait pas un artiste complet, s'il ne s'était pas frotté aux tournées musicales. NTM et Dee Nasty ont fait appel à son talent pour leurs tournées. Soliste dans la compagnie Montalvo-Hervieux, directeur artistique du spectacle à succès Air Pose.
C'est durant ses excursions aux quatre coins du monde que Walid partage sa grande expérience à travers des workshops, ateliers, masterclass, plongeant les assemblées de danseurs dans une immersion ludique et une approche de la danse et du corps toute singulière...
Circle Session /Ukay Hip Hop Workshop
23 November 1720:00
″TEAMKA-2017″-14th International Dance Festival
24 November 1709:00
Street Dance on 4th Opole Dance Festival 24-26.11.2017
24 November 1710:00
Serial Stepperz 10th Anniversary
25 November 1700:30
FEELING OF DANCE
25 November 1707:30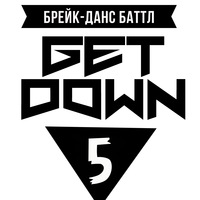 GET DOWN 5 | БРЕЙKING БАТТЛ
25 November 1708:00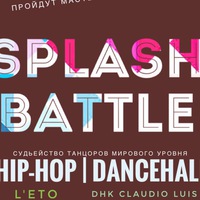 Splash battle
25 November 1708:00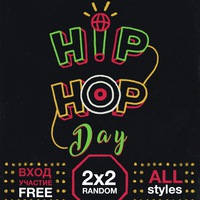 Hip-Hop Day 4
25 November 1714:00
Nordic Break League 2017
25 November 1719:00
World of Dance London Qualifier 2017
26 November 1714:00
Street Groove Jam Ed. IV
01 December 1708:00
Straight End Battles Workshops 2k17
01 December 1716:00
View more events
Danceproject.info - a non-profit product, and it is thanks to the advertising we support and develop our services.

We would be grateful if you disable AdBlock on our website.

Thank you.