About event
Take The Crown is een danscompetitie waarbij je alles uit de kast moet halen om de kroon te kunnen bemachtigen. Daarvoor hebben wij 5 vakkundige juryleden om te bepalen of jij de kroon gaat bemachtigen.
We hebben crew competities en wedstrijden voor solisten en duo's. Alle drie de categorieën bestaan uit verschillende leeftijden, beginner en advanced niveaus. Denk jij dat je het aankunt? Schrijf je dan nu in en zorg dat die kroon voor jou wordt met als leuke toevoeging prijzengeld voor alle 1e plekken in elke categorie.
CATEGORIËN:
Crew kids
Crew junioren
Crew adults
Solo kids
Solo junioren
Solo adults
Duo kids
Duo junioren
Duo Adults
JURYLEDEN:
Shay Latukolan (Hip Hop)
Senna Amarnis (Hip Hop)
Aron Norbert (Afro Dance)
Sanne Bothee (Dancehall)
Ruben Chi (Locking)
LOCATIE:
eventer schouwburg, Leeuwenbrug 2, 7411 TJ Deventer.
Bekijk onze website voor alle informatie
www.takethecrown.nl
Circle Workshops nov-des 2017
21 November 1720:00
Bboy Bruce Almighty – Breaking Workshop ad ALBA // Associazione Espressione Hip Hop – FreeSteps Crew
21 November 1721:00
Circle Session /Ukay Hip Hop Workshop
23 November 1720:00
″TEAMKA-2017″-14th International Dance Festival
24 November 1709:00
Street Dance on 4th Opole Dance Festival 24-26.11.2017
24 November 1710:00
Serial Stepperz 10th Anniversary
25 November 1700:30
FEELING OF DANCE
25 November 1707:30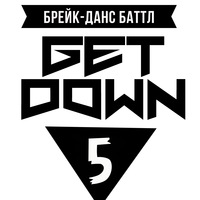 GET DOWN 5 | БРЕЙKING БАТТЛ
25 November 1708:00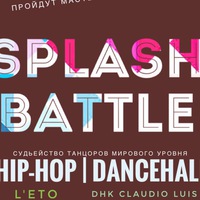 Splash battle
25 November 1708:00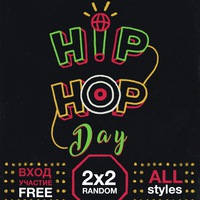 Hip-Hop Day 4
25 November 1714:00
Nordic Break League 2017
25 November 1719:00
World of Dance London Qualifier 2017
26 November 1714:00
View more events
Danceproject.info - a non-profit product, and it is thanks to the advertising we support and develop our services.

We would be grateful if you disable AdBlock on our website.

Thank you.